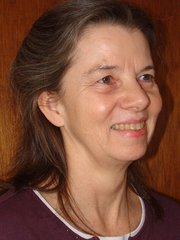 ELK CITY — Looks like another large herd of elk have moved into Elk City. Sure is great to see them come home! It was a pleasure going out of town on Thursday to see our Elk City winter herd in one meadow and the new one in another. Probably 100 to 150 head.
Speaking of going out of town, got to go down and get a "grandkid fix" as Jane Clark used to say. Our kids went somewhere so we took care of them for three days – ages 2-1/2 to 7. Great fun but a constantly busy time. Can anyone else out there relate?
The Forest Service is proposing a blanket environmental assessment for suction dredging on the South Fork of the Clearwater River. It will limit the number of dredges operating in any one year. People need to get involved in the process to protect mining. The potential implications are that the federal government will be able to override Idaho state permitting process for suction dredge mining. Now is the time to act. You have the opportunity to have input at the beginning of the process. Also contact both state and federal representatives. If you need any information, request the scoping letter and other information available.

Meetings: Water & Sewer on May 5.
Birthdays: Carol Moore and Jacob Jury.
History: You could buy a mattress at Perry & Perry store in 1929 for $7.05; a pillow for $1.25; a pick for $1.25; nails for $0.08/lb.; rubber boots for $7 a pair; a shovel for $2.25; a shirt for $2; snuff for $0.10 a can; shoes for $5.50 a pair; sewing thread for $0.07 a spool; soap for $0.05 a bar. And here's the kicker – gas for $0.40-$0.50 per gallon!