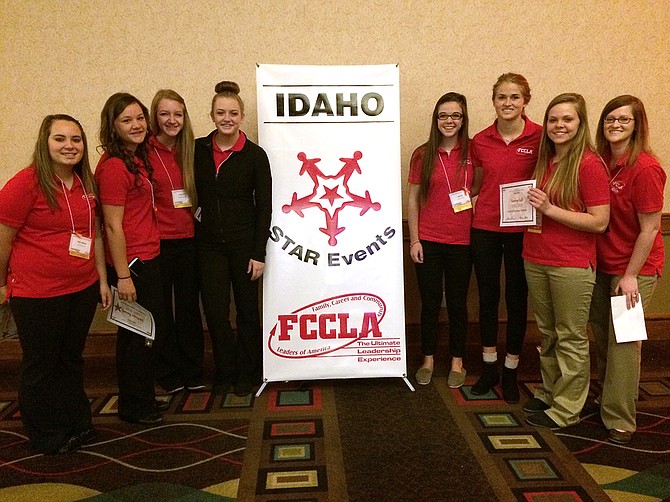 GRANGEVILLE — At a recent FCCLA (Family Career and Community Leaders of America) state competition in Boise, senior Addie Lutz took the gold.
Lutz competed in the category Focus On Children with her topic Flamingo Fun Run: Raising awareness of SMA (spinal muscular atrophy). Out of 11 competing groups, she received Top Gold, ranking her in first place. She will be attending National Competition July 3 -11 in Washington, DC. Lutz hosted a 5k fun run last year that raised more than $11,000 to benefit CureSMA.
Rachel Kelley, Kortney Sims, McKenzie Kennedy and Nikki Parks competed in parliamentary procedures and received Silver and ranked third.
Madison Brown and Courtney Cuffe competed in Illustrative Talk with their topic, "Got Stress?" Out of 10 competing groups, they received Silver and ranked fourth.
"I'm extremely proud of each of them, especially the students who are apart of FCCLA but were not able to attend state competition because of other responsibilities," said Grangeville High School family and consumer science teacher and FCCLA advisor Kimberly Capps. "With competitions and an organization like FCCLA, I feel truly blessed to work with amazing individuals from GHS."