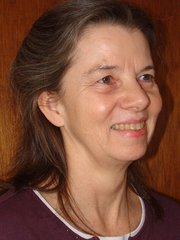 ELK CITY — Hope you all are prepared for Elk City Day! Have a grand time, seeing old friends, making new ones, eating to your heart's content at the various food booths, enjoying the parade and the logging show, etc.
Meetings: Elk City Area Alliance on Aug. 10 at 7 p.m. at the Forest Service meeting room.
Anniversaries: Kim and Mike Wall.
Birthdays: Cadence Johnson, Chloe Johnson, Lance Horrocks and Kortney Sims.
History: About a mile north of the steep hill they came to the Echel's homestead (now Red River Corrals) and again were invited to "light down" and have a bite of lunch. Her grandfather declined as it was getting late and he wanted to make camp before dark.
They soon came to another crossing of Red River where there was a rickety bridge that was "partly rotted away" and the horses were afraid of the makeshift crossing.