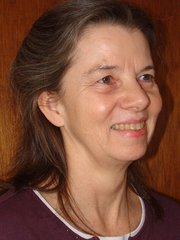 ELK CITY — Town was pretty busy during the weekend festivities.
The following are the results of the American Legion Logging competition:
Flynn Overall was the winner of the peewee rolling pin toss earning 3 points; Lexus Sheppard won the kids' rolling pin toss with 2 points; the women's rolling pin toss winner was Lacey Chaffee with 2 points; kids' choker setting winner was Mary Thompson in 13.5 sec.; women's axe throw was Aimee Thompson with 10 points; men's ax throw was won by L.J. Overall with 10 points; choker setting was won by Jason Overall in 9.4 sec.; Jack and Jill crosscut winners were Casey and Linda Pitcher with 23.8 sec.; 3.5-4.5 power saw winner was Jasper Thompson with 16.5 sec.; women's crosscut winners were Laurie and Raeanne Beuchamp at 33.4 sec; 5.5-up power saw winner was Jasper Thompson with 18.7 sec.; men's crosscut winners were father and son, Casey and Dee Pitcher, doing it in 34.3 sec.; wood splitting winners were Jake Chaffee, Tink and Madison Stebbin taking 10 min. 19 sec.
Jasper Thompson was the recipient of the American Legion all around trophy and the wood auction winners were Casey and Lindsey Pitcher.
The Legion would like to thank the contestants and donors and helpers, and of course, the enthusiastic audience who made this year's event a success.
The Elk City Area Alliance's fund-raiser featured a cookbook and utility knives. There are still a few cookbooks and knives available at the Elk City Hotel gift shop. You can also order them and any cutlery you want at our website: http://www.helpourfundraiser.com/storefrontB2BWEB/ (Internet Ordering # 505592; password (lower case) – bobwhite).
Peg Gehring will be in the Elk City Clinic on Friday, Aug. 21. Call for an appointment.
Meetings: VFW Post and Auxiliary on Aug. 13.
Anniversaries: Mark and Jill Wilson.
Birthdays: Justin Phillips and Bryn Parker.
History: Gertrude's mother, in order to get the frightened horses across the rickety bridge, put a rope around the neck of the rear horse and rode ahead of the team. After the bridge, the road crossed a big meadow where Irad and Emma Meinert had built a log cabin and taken up a homestead. As they were very good friends of the Meinerts, they camped there. Mr. Meinert was the only one home as Emma spent the summers managing the hot springs about 1-1/2 miles up the road (their cabin is still standing).