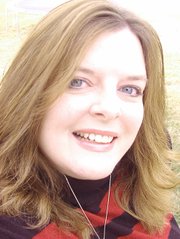 Check out Cash and Carry Market in Grangeville for the Customer Reward Punch Card.
There's a lot of prizes, savings and ways to win, so stop in and start shopping.
•
Do you know you can shop on-line at Grangeville's Asker's Harvest Foods? Log onto https://askersharvestfoods.cmainstreet.com/, order, and have items delivered directly to your home. Thanks to Asker's for donating food and water to the Kamiah area fire victims this week.
•
Bulldog cards are on sale again, currently at Sheer Magic. Your $10 donation goes directly to the Grangeville High School music department, and helps patronize local businesses. Students will be selling the cards once school starts. Cards can also be purchased at the GHS office.
•
Syringa Hospital Auxiliary Thrift Store donated about 50 bags of clothing to the victims of fires in the Kamiah and Orofino areas.
"This is all due to the generous support of our communities," said store manager Kristi Soltman Brooks. "These items are able to be used in our communities."
•
Super 8 and Gateway Inn in Grangeville brought a truckload of sheets and other bedding to the distribution site in Kamiah to be handed out to those displaced by the fire.
•
King's is giving 25 percent off school supplies for the fire victims.
•
Grangeville Boosters are looking for help on Sept 1, 6 p.m., to clean the Booster building in preparation for the first home football game on the 4th.
•
Don't forget, if you want to donate money toward those displaced by the fires, you can do so through Kamiah Community Credit Union (also the Kooskia branch) and any branch of the Potlatch No. 1 Federal Credit Union. •
Small, nonfarm businesses in 13 Idaho counties and neighboring counties in Montana, Oregon and Washington are now eligible to apply for low interest federal disaster loans from the U.S. Small Business Administration (SBA). These loans offset economic losses because of reduced revenues caused by the drought in the following primary counties that began July 28.
Primary Idaho counties include Boundary, Idaho, Lewis, Nez Perce and Valley. Applicants may apply online using the Electronic Loan Application (ELA) via SBA's secure website at https://disasterloan.sba.gov/ela. The deadline to apply for these loans is April 5, 2016.
•
It's been a busy fire week and our hearts go out to all those who have lost property and homes. Keep in tune to the Free Press and www.idahocountyfreepress.com as well as our Facebook page for updates, where to get help if you are displaced and ways to help as well.
•
I heard a rumor that W. Alan Hall will deejay his final KORT program this Friday. Hope to talk to him soon. In the meantime, best wishes.
•
We hope to see you out at the Idaho County Fair this week. Check out our special fair section in this week's paper for all your ICF news.