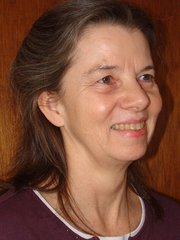 ELK CITY — Sure want to say a big "thank you" to all the firefighters who are working so hard to put fires out and risking their lives. There have been 10 firefighter deaths so far this season. Our hearts and prayers go out to those who have lost loved ones, homes and livelihoods from the various fires around the county as well as in other states in the west.

I have provided medical support on fires in Idaho, Montana, California and Alaska. Some of the finest people I have met have been those willing to go out there in these dangerous areas and confront a relentless enemy, whether it is a wildland fire or other type of enemy.
To stay up-to-date on the fires in the Elk City area, be sure to get on Vickie's e-mail list for her reports on fire activity. Call or e-mail her at vguthrie@fs.fed.us. For fires elsewhere, go to http://inciweb.nwcg.gov.
The Type 1 team from the southern area under Mike Dueitt, incident commander, has set up shop at the Red River Ranger Station and was able to do an IR flight over both the Wash and Baldy fires, which makes up the Selway Complex under their management. I talked with them Sunday evening and they are just getting their feet under them and becoming familiar with what is taking place. With all of the fires in the west, resources are pretty slim. One of the factors impacting potential suppression tactics on the Wash fire is that much or all of the Meadow Creek drainage is now in the Idaho Roadless Rule area (the same area promised to be left in multiple use management way back when our consent for the Gospel Hump was sought), and even though there may be some old roads and trails, the forest or the rule can/may limit access on getting in there and opening them up so they can protect Elk City. However, I would also expect/suspect that there are overriding criteria rules that might be available if pursued such as those in wilderness areas. Additionally, there are Native American cultural dynamics at play in the Baldy Fire suppression strategies.
Birthdays: Kristen Sims, Lee Enos, Amy Phillips, and Emily Donnahue (last week). This week it is Micah Bartlett and Makenna Johnson.
Memorials: Don Pitcher.
History: The next day the trio proceeded to the Hot Springs where Mrs. Meinert greeted them and asked them to eat with her to save their provisions for the return trip to Elk City. Gertrude remembers "being overjoyed with a dip in the nice warm water of the log pool and even Grandpa indulged with much bickering. Mother had provided him with an old-time bathing suit that had pants to the knees!" Gertrude apparently made fun of her grandpa and her mother made her get out of the pool, go behind a building, and proceeded to lecture her on being polite to older people. She thought she probably got a spanking but can't remember for sure. Gertrude remembers staying for about two or three days. The trip home was two or three days and was uneventful.