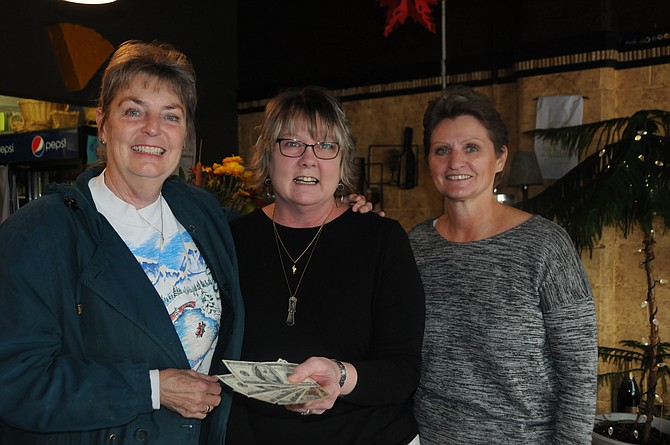 Photo by Lorie Palmer
Leftover Oktubberfest funds were recently donated to the Grangeville Merchants for the downtown Christmas decorations. Pictured here are (L-R) Melinda Hall, Sue Kutner and Nancy Asker. The amount left in the Okubberfest fund, pictured here, was $540.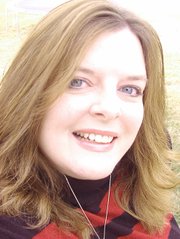 GRANGEVILLE — Don't forget to have Lunch Among the Trees this Friday, Dec. 4, noon, at the Senior Center. All adults are welcome on a donation basis. Any proceeds will go toward the Grangeville Senior Nutrition Program. Dine on some great food and listen to Duane & Friends as they provide musical entertainment.
•
Designed 2 Dance, with teacher Brittny Mundt, will offer a winter dance recital Saturday, Dec. 5, at Grangeville High School at noon.
•
Thanks to everyone from the community who supported the Camas Prairie Food Bank by purchasing food bags from Asker's Harvest Foods. A total of 77 Thanksgiving bags were purchased and donated to the food bank. Christmas bags will be out next week, so watch for them!
•
Rough Riders 4-H Club is having a drawing for a pine hope chest handcrafted by Valor Russell. Tickets are $1 each or six for $5. The value of the chest is $400 and the winner will be drawn Dec. 13. The club will use proceeds from this drawing to adopt two local families this Christmas season. The group will purchase gifts and food. To purchase a ticket contact me (Lorie Palmer) at the Free Press or any Rough Riders member.
•
Did you know A Charlie Brown Christmas is 50 years old this year? I remember, back in the "old days" before videos and DVDs, Netflix and Tivo and all that, waiting anxiously for the night when the beloved Peanuts gang special would air on TV. We only got three channels, but a fuzzy CBS was one of them (the rights have since been purchased by ABC). The show made its debut a few years before my time, Dec. 9, 1965.
•
According to the Post-Small Business Saturday Consumer Insights Survey, a record 95 million consumers shopped on Small Business Saturday, marking an 8 percent increase from 2014.
•
The Kamiah Chamber of Commerce general meeting and holiday party is set for tonight, Wednesday, Dec. 2, at the Welcome Center with 6:30 p.m., social time and snacks and 7 p.m. meeting. Bring appetizers or finger foods. Hot toddies will be served.