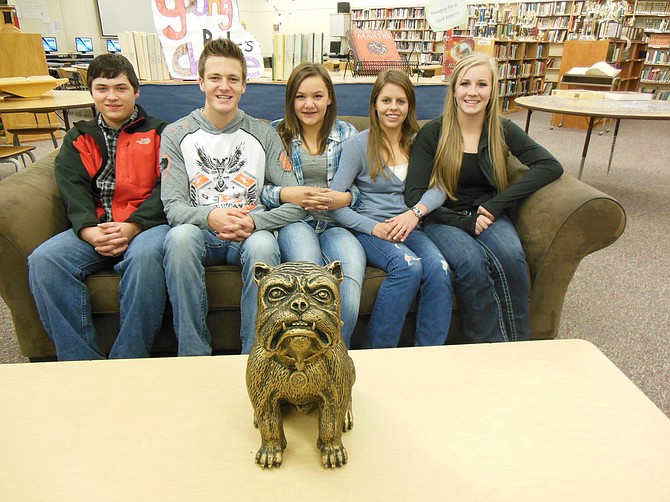 GRANGEVILLE — Five Grangeville High School students were recently awarded dual credit scholarships through the Lewis-Clark State College Outreach Center. Recipients Nichole Blackmer, Colton Cervantes, Katrina Frei, McKenzie Kennedy and Zach Told each received $130 that pays for two-thirds of their class; the students of the State of Idaho will each pay the $65 remainder.
The Dual Credit program gives students the opportunity to earn academic college credit while still in high school. Classes may be taken at the high school, on campus, or online. According to LCSC, each dual credit costs $65 with a three-credit class costing $195. Every credit upon graduation from high school costs $307 with the same three-credit class costing $921.
On graduation, Cervantes plans to attend LCSC, majoring in criminal justice; Told plans to attend Utah Valley University to study medicine; Kennedy plans to major in criminal law at the U of I; Blackmer intends to pursue a degree in the medical field at BSU and Frei is undecided.
Contributing toward these scholarships were LCSC Outreach instructors Sherrie Beckman, Dale Brege, Dave Crousser, Rosalie Jessup, Vicki Olds, Rachel Young and Jeff and Carla Wilkins who all taught various enrichment classes for LCSC and donated their instructor fees.
"These scholarships are the result of two generous groups of people," said LCSC Outreach Coordinator Carla Wilkins, "the enrichment teachers who donate their instructor fees so students can be awarded scholarships and the area high school teachers who put in the time and effort to allow students to take their classes dual-credit."
More like this story