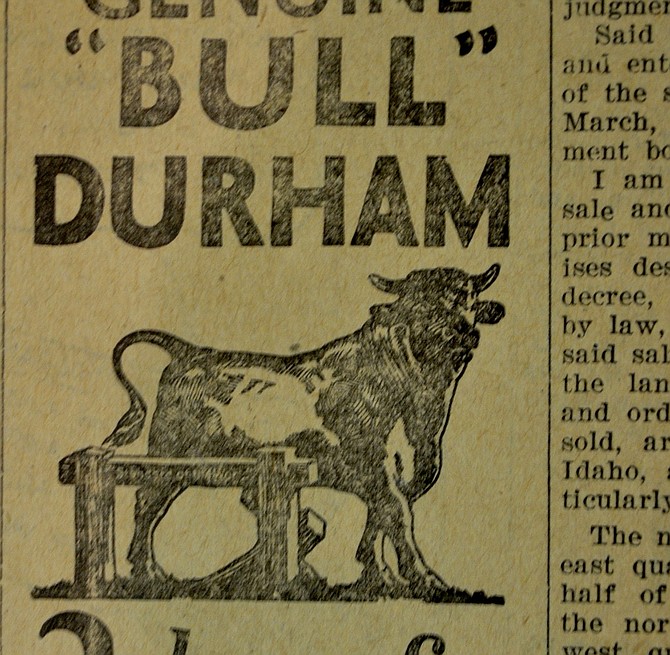 10 YEARS AGO
Nov. 30, 2005
•GRANGEVILLE – Two Grangeville young ladies were recently announced as winners in local contests. Kelsea Wilkins, a freshman at Grangeville High School won the Voice of Democracy Audio Essay Contest and Avery Russell, a seventh grader at Grangeville Elementary Middle School, won the Patriot's Pen Written Essay Contest.
•COTTONWOOD – Have truck, will tow. Pat Long of Cottonwood has been in the auto body and auto sales for more than 25 years, but he has now slipped into a new area of the automobile business: towing.
20 YEARS AGO
NOVEMBER 29, 1995
•Lindsley's Furniture store downtown Grangeville has been celebrating their 50th year in business during the past two weeks.
30 YEARS AGO
NOVEMBER 27, 1985
•A new business opened on Main Street recently. Bob Williams has opened the Carbon Copy at 218 W. Main, selling office supplies, office equipment, computer supplies and other items. He is assisted by Melanie Smith and Stephanie Schmadeka.
40 YEARS AGO
DECEMBER 3, 1975
•Officials and citizens banded together Sunday to aid stranded travelers in the snowstorm that hit the Prairie area and closed highways coming into and going out of Grangeville.
According to Mary Whiteman, coordinator for people volunteering homes for guests, she reported about 200 calls from people offering aid.
50 YEARS AGO
DECEMBER 2, 1965
•Black Auto Parts has purchased the basement building owned by Jordan Motors and will erect a block building on the site.
60 YEARS AGO
DECEMBER 1, 1955
•The Snowhaven ski course opened last weekend for three days following Thanksgiving. The forest service built a new road to Adams Camp and it goes within a mile and a half of the ski cabin.
70 YEARS AGO
NOVEMBER 29, 1945
•End of all food rationing, except sugar, effective at midnight Friday according to announcement from Washington. Redpoints are no longer required for beef, pork, veal, mutton, canned fish, butter, lard and shortening, margarine or related oils. Sugar rationing will continue indefinitely.
80 YEARS AGO
NOVEMBER 28, 1935
•The first step in the construction of an all-water grade down the Salmon River to Lewiston was announced by WPA officials. Federal funds totaling $1,242,500 were said to have been allocated for construction, grading and draining of the highway downriver from White Bird to Cottonwood. The road would eliminate White Bird Hill.
90 YEARS AGO
DECEMBER 3, 1925
•The Grangeville High School basketball team had little trouble taking the Sigma Nu team of Moscow to a trimming with a score of 29 to 7.
100 YEARS AGO
DECEMBER 2, 1915
•Charles B. French has been named government hunter to exclusively hunt cougars, with a pack of cougar dogs he maintains will exterminate considerable of the animals.
110 YEARS AGO
NOVEMBER 30, 1905
Today will occur the biggest football game in the history of Grangeville. This afternoon, Thanksgiving Day, at the ball park east of the city, is the time and place set for the big contest it is going to be. The two teams, the Ironclads and the Invincibles, have been practicing diligently for the past three weeks and each aggregation claims to have the best of their opponents in speed, weight and general team work. Both say they have lots of surprises in the way of trick and fluke plays.
120 YEARS AGO
NOVEMBER 29, 1895
•The Indian trade in this bail wick for the past three weeks has averaged nearly $1,000 a day.
•Yesterday, Thanksgiving Day, was as bright and balmy as a day in May.