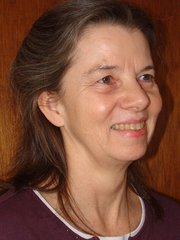 ELK CITY — What are your Christmas traditions? Would love to feature some of them here in this column, e-mail me at elkcitynews@yahoo.com.
Don't forget the Dust Devils ATV Club Christmas party, dinner and gift exchange on Saturday, Dec. 12, at 5 p.m. at the VFW kitchen for members only. Hosts for this year's party are Ellen Charters, Shaun, Aimee and Spencer Thompson, Mark Thornton, Rick and Kelli Overall and Debbie Rendleman.
Meetings: Elk City Area Alliance on Dec. 14 at 7 p.m. at the Forest Service meeting room; EMT training on Dec. 8.
Birthdays: James Jury, Rylee Chaffee, Randy Phillips and Rosie Loomis.
History: But the construction of the road was delayed by unforeseen circumstances. Then in 1920 a contract for an 11-mile stretch between Rocky Point and Castle Creek Ranger Station was given to Otto Hanson for $187,000. The entire 48 miles of road was estimated to be about $800,000. By 1929 the road was completed to Golden (see photo) but it took until 1932 to reach all the way to Elk City. (The information for this series was gleaned from Free Press articles, the State Historical Society and Pioneer Days in Idaho County by Sister M. Alfreda Elsensohn.)