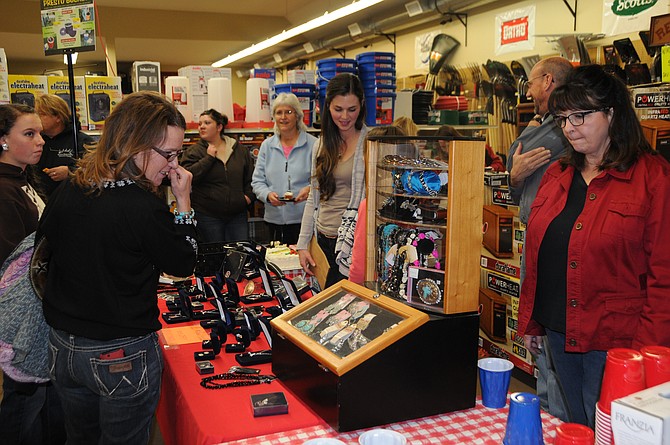 Photo by Lorie Palmer
Ladies Night Out at CHS Primeland's County Store in Grangeville saw a large crowd Thursday, Dec. 3. The night included manager, John Lamb, doing KORT radio spots with owner, Jim Nelley, and employee, Melinda Hall.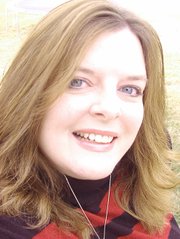 Would you be willing to help ring the bell for the annual Salvation Army Kettle Drive? The monies go to help local families in need.
The Grangeville Kiwanis Club, under the direction of member Janet Hays, is in charge of the Grangeville kettle drive. Bell ringers are sought for any amount of time they can give; adults, teens and children are all welcome.
Kettles are located at Cash and Carry Market and Asker's Harvest Foods and can inquire there for the kettles, aprons, bells and candy canes or call Hays at 507-1733 to sign up.
This Friday, bell ringers will be in front of Umpqua Bank and Potlatch No. 1 Federal Credit Union and Saturday in front of Ace Hardware.
•
Congratulations to Kamiah business owner Kristina Wilkins, Cedar Creek Creations, for her 4-H Leader of the Year Award for Lewis County.
•
The former Yummyz and Dog Pound on Grangeville's Main Street (next to Pizza Factory) is under new ownership. Matthew and Trish Hinkson own the business and have renamed it Sugar Brew. Stop in for drinks, ice-cream and other goodies and check back here soon for details.
•
Shizznits is open in the parking lot by Soltman Center. They offer a wide variety of foods from nachos and sandwiches to their famous mashed potato sundaes and beverages.
•
Grangeville high school choirs will be singing at Oscar's Restaurant this Thursday, Dec. 10, 5:30 p.m. Stop in!
•
The Oakridge Boys concert was a wonderful Christmas treat. I spied a lot of Idaho County people there, though it was difficult as it was a full house at the casino.