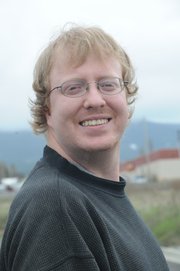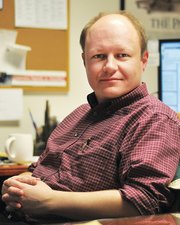 Checkerboard ownership within the upper Lochsa needs to be addressed to the land management benefits of both private and public ownership.
Until this is resolved, this problem will remain with us despite wishes to disregard or dismiss it as a "dead issue."
Two weeks ago, Senator Jim Risch called a public meeting in Grangeville that drew more than 300 attendees for testimony on the long-standing Lochsa Land Exchange issue, generally involving land trades between the Forest Service and Western Pacific Timber to consolidate federal holdings in the upper northeast of Idaho County.
Overwhelmingly, the public opinion that night opposed an exchange; largely on the issue they don't trust — following such a transaction — that promised or guaranteed land uses will continue as ever on the nearby lands WPT has proposed to acquire. The perception is this exchange threatens usage for recreation, and potentially diminishes property values and affects agriculture-related businesses.
Valid as these and other issues stated by the opposition are, these are reasons to craft a better solution, rather than choose the "no exchange" option in this matter.
As noted several times during testimony, checkerboard land ownership makes management difficult for the public agency and private owners in issues for wildlife management to fire mitigation, timber harvest and commercial development. Senator Risch made note of this as pressure will continue for years, for decades, from both sides to block these lands up.
This issue has gone beyond reason; it is emotionally charged with both sides hunkered down behind the walls and lobbing grenades, hoping eventually the other guy will get tired and go away. That option isn't serving us either; rather, it's going to make it harder for neighbors to resume talking to each other at the potlucks when this is all over.
The status quo does not benefit or harm local interests, while a trade could benefit us, harm us, or both. While we recognize the pressure, we do not see a need to rush toward any solution that would compromise the county's tax base or other local interests. So see a need for the senator — however he might proceed — to work diligently through the issues and not bypass local concerns or put expediency on behalf of the bigger players ahead of Idaho County's citizens.
We've seen a bit of Sen. Risch's diligence already. By way of his willingness to come to Grangeville and hear out all the sides in a public forum, he has begun to put to rest the fear that we, the general public, won't have a say in the legislative process. It remains to be seen if he can find a resolution that will leave us at least as well-off as we are today.