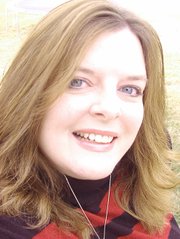 Syringa Hospital Board Chair, Dave Green, announced his resignation from the board last month. His last day was Nov. 23, as he will be relocating to Oregon in the next few months. Vice chairman, Craig Spencer, presented a plaque and gift certificate in recognition of Green's six years of leadership and support to the hospital. Spencer will take on the chairman position. Paula Calcaterra from the Harpster area has been selected to fill the empty spot on the board, and will carry out the rest of Green's term.
•
I watched Dan Rather's "The Big Interview" with Charley Pride last weekend. Did you know there were no pictures of Charley on his first LP singles that went out because his producers were not sure a black man would be accepted on the country music scene. In addition, he advised to not sing the song "The Green, Green Grass of Home," live as it had the words "Down the lane I walk with my sweet Mary, hair of gold and lips like cherries," because RCA felt there would be a backlash with a black man singing about a white woman. Other bits of trivia: he played minor league baseball and his brother is "Mack the Knife" Pride. A good interview!
•
You may have noticed you had mail delivery on Sunday. The U.S. Post Office was playing catch up after severe wind storms took out the Spokane processing center. Know that the Grangeville post office is back to its regular hours.
•
Average retail gasoline prices in Idaho have risen 0.5 cents per gallon in the past week, averaging $2.11 per gallon Sunday, according to GasBuddy's daily survey of 802 gas outlets in Idaho. This compares with the national average that has fallen 1.7 cents per gallon in the last week to $2.01 per gallon.
•
The University of Idaho Christmas concert was a very nice show with Grangeville High School's Varsity Blue and Concert choirs each performing. If you missed the live streaming you can log onto www.uidaho.org and purchase the DVD. It really is quite a program with several local choirs including the U of I drumline, choirs, bands and orchestra.
•
Thanks to Cottonwood's Chamber of Commerce for sponsoring the lighted Christmas parade Sunday, Dec. 13. It was a nice turnout and ended with hot chocolate, hot-dogs, cookies and a visit from Santa as well as a couple of welcome fire pits at the fire hall.