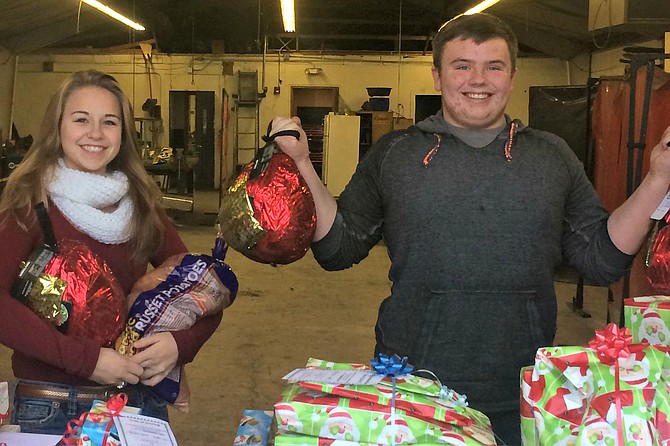 GRANGEVILLE — It's beginning to look a lot like Christmas for three local families.
Grangeville High School FFA (Future Farmers of America) adopted three families this year and provided gifts and food for them for the holidays.
Each family will receive a ham, a bag of potatoes, flour, sugar, stuffing, ingredients for a green bean casserole, cranberry sauce, an apple pie, and a bag of oranges. Each child in the family was granted their "tree of sharing" wish, and each family will receive a board or card game.
"We will also be donating more than $200 to the food bank, which was left over after our Christmas shopping," said agricultural sciences teacher Lindsey Stephens.
FFA held a contest at the school and money and food items were raised with the winning class getting a day off from school. Seniors won and were not required to attend last Friday, Dec. 18, the last day before Christmas vacation.
"Thanks to everyone who helped," said Stephens. "Every year I am blown away by how generous and selfless our students can be."