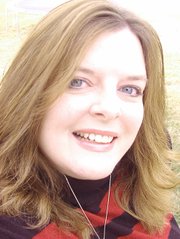 New Year's Eve at Hoot's Café is set for dinner from 5-8 p.m. with choices of New York steak, prime rib and baby back ribs, all with salad bar included. Music will be by The Dave Dixon Band starting at 8 p.m. Soft drinks, coffee, beer and wine will be available at the back bar.
•
David Wilkinson Orthodontics will now be holding its Grangeville appointments at Mt. View Dentistry, 321 Grangeville Truck Route. To schedule an appointment call 746-0479.
•
Starting Jan. 4, Clearwater Forest Industries (CFI) will reopen its log yard in Kooskia and will be buying Ponderosa Pine and Douglas Fir logs delivered in the yard. They will stay open through summer or until the majority of the fire salvage has been cut. Stop by CFI in Kooskia to pick up a log purchase agreement. Hours are Monday through Friday, 7 a.m. to 3 p.m. CFI is paying $58.50 a ton for loads that are 14 inches in diameter on the small end and up to 60 inches on the opposite end. They prefer 33 foot or 16 foot six inches.
•
Jump-start your New Year's resolution by taking advantage of Groaner's 24 hour Fitness Club two week long open house. Groaner's is opening their doors to the community from Jan. 4-16 for full gym use and all classes free, no strings attached. Call 983-7070 or drop in at 505 West Main to get started. Groaner's office hours are 9 a.m. to 2 p.m. and 4-6 p.m. Monday through Thursday, and Friday from 9 a.m. to 1 p.m.
•
Remember to check out all your local businesses for your last-minute Christmas shopping and festivities. I learned something new when I was shopping at Larson's this week: They hem pants through the store, via a local lady who is very respected. (That would be Louise Stolz).
•
Thanks to everyone who made the White Bird Lighted Christmas Parade and Dance a fun event.
•
Merry Christmas to everyone. Stay safe and have fun with family and friends.