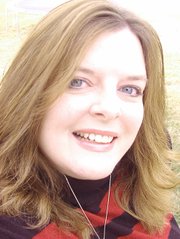 Quilt Treasures has a variety of upcoming classes including Beginners Quilting Class (six weeks, starts Jan. 12, $75); Featherweight Maintenance Class (Jan. 16, $65); and Quilt-in-a-Day Class (Jan. 23). Featherweight Club also starts in February. Stop by 120 W. Main Street in Grangeville or call 451-4909.
•
Remember to take advantage of Groaners 24-hour Fitness Club two-week long open house. Groaners is opening its doors to the community from Jan. 4-16 for full gym use and all classes free, no strings attached. Call 983-7070 or drop in at 505 West Main to get started. Groaners office hours are 9 a.m. to 2 p.m. and 4-6 p.m. Monday through Thursday, and Friday from 9 a.m. to 1 p.m.
•
Red's River Café in White Bird is open for business. Mike and Wendy Kunkel have taken on the building where Lonnie's Corner Deli was formerly located and have turned it into their own eatery. It's cute and festive and I know Wendy is a great cook. Stop in and check it out!
•
Syringa Clinic in Kooskia is sponsoring the Valley Weight Loss Challenge. Weigh-in dates are Jan. 4, 6 and 8. This is open to everyone 15 and older. Weekly prizes, tips and a grand prize winner are all part of the contest. Stop by the Main Street clinic or call Loretta or Shelia at 926-4776 for details.
Tiny Winner
P1FCU (Potlatch No. 1 Federal Credit Union in Grangeville) held a Christmas coloring contest with three winners in three age groups. Winners were MacKenzie Holman (daughter of Matthew and Melissa Holman) of Grangeville; Lachlon Payseno (son of Shannon Payseno) and Nathan Gall (son of Teresa and Robert Gall Jr.) Mackenzie and Nathan are the grandchildren of Debra and Edward Stuivenga of Grangeville. Each received $10 and a jar of bubbles.
•
Starting Jan. 4, Clearwater Forest Industries (CFI) will reopen its log yard in Kooskia and will be buying Ponderosa Pine and Douglas Fir logs delivered in the yard. They will stay open through summer or until the majority of the fire salvage has been cut. Stop by CFI in Kooskia to pick up a log purchase agreement. Hours are Monday through Friday, 7 a.m. to 3 p.m. CFI is paying $48.50 a ton for loads that are 14 inches in diameter on the small end and up to 60 inches on the opposite end. They prefer 33 foot or 16 foot six inches.
•
Thanks so much to Syringa Clinic and family nurse practitioner Mark Imus. They fit my daughter Avery in for an appointment on the 23rd and after experiencing severe pain/attacks and seeing two different doctors in Boise, Mark insisted on an ultrasound that same day. Avery has gall stones and will most likely need to have her gall bladder out. At least now she knows she isn't just imagining something is wrong. I do have to say on Christmas Eve she tried to use her "condition" as an excuse when her dad asked her to get him a cup of coffee. "Dad," she said. "I can't. I have gall bladder disease."
•
Winners of the World's Biggest Christmas Stocking drawing at Grangeville Builders Supply were Mike and Linda Bear of Grangeville.