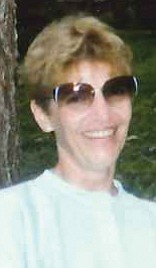 Contributed photo / Ed Tamosaitis
Remains recovered from the Salmon River in 1996 have been positively identified as belonging to Patricia L. Tamosaitis, 56, of Medical Lake, Wash., who drowned in a 1994 rafting accident.
GRANGEVILLE — For more than 20 years, two coincidental mysteries lingered with the Idaho County Sheriff's Office: the disappearance of a woman in a river accident, and the identity of human remains found two years later along a sand bar.
Last week, both those questions were solved as one in the same thing.
Based on a forensic evaluation utilizing extracted DNA from both bones and living relatives, investigators determined skeletal remains recovered from the Salmon River in 1996 were of Patricia L. Tamosaitis, 56, of Medical Lake, Wash., who was presumed drowned two years prior during a kayaking accident at Snow Hole Rapids.
"This is one of the happiest parts of the job," said Detective Jerry Johnson, Idaho County Sheriff's Office (ICSO). "After 20 years, the family is going to get closure, and we're able to scratch off one of our missing persons."
For Tamosaitis' family, it is a relief that allows closure on this tragic episode from two decades ago.
"It was bittersweet," said Ed Tamosaitis, 51, commenting on receiving confirmation the remains belonged to his mother. He is one of Patricia's three adult children – including Glenda Elliott, 57, and Paula Wahl, 61 -- who all live in Medical Lake. "We found out we can finally bring her home, but it also started a lot of grieving again for the family, including nephews and nieces; I also had a hard time. Overall, we're all pretty happy."
"I am still going through the emotions," Elliott said. "It's up and down, but to finally have closure is a good thing."
What Happened
On Aug. 28, 1994, according to ICSO, Tamosaitis and a companion were riding a two-person kayak in the class IV rapid – roughly 30 miles downriver from the Hammer Creek boat launch near White Bird -- when both went into the water; only the companion was saved while Tamosaitis was believed trapped under a large submerged rock. Twenty minutes later, her still-buckled life jacket surfaced; searchers in the same area later found part of her swim suit.
"I was at work when I heard [about the accident], and the family all came together at Glenda's house," Ed said. "We knew she was missing, but we didn't know what happened." With available communication limited due to their location and the lack of cell phones so prevalent today, "they had to gather themselves up and continue the trip to get help."
"It was unreal. It was hard to believe something like that could have happened," Wahl said. "It was quite shocking; we never thought we would lose her tragically like that."
"I went to see her the day before the trip," Elliott said. "She was packing, and she was so excited to be going, saying I needed to go next time. She wasn't afraid to go rafting at all. She was anxious and excited and very happy."
For both Elliott and Wahl, the hope was she may have hit her head, forgotten who she was, "and that someone took her in and loved her like we did," Wahl said. "You want to hold onto her as long as you can."
Tamosaitis worked as civilian administrative staff for the survival school at Fairchild Air Force Base in Spokane. According to Elliott, the memorial held at the chapel base for her mom was so huge, "there wasn't even standing room." That Labor Day weekend following the accident, volunteers from the base went to the river to search for her remains, but the river hydraulics were too fast to go in. At a dedication to the school's new facility, the family was invited and a plaque was hanged dedicated to Tamosaitis.
"It was something to know she wasn't just important to us," Elliott said. "She was important to so many people."
"Every day there is something that reminds you of her," Ed said. "We were all very, very close."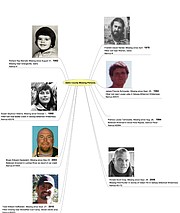 Remains Found, Examined
Two years later, July 20, 1996, a BLM employee found a human skull along a sandbar approximately one-third of a mile below Snow Hole Rapids. Later that month, a University of Idaho anthropology professor evaluated the skull as probably of a Native American male, 17-20 years old at time of death, the time for which was estimated around 20 years prior. Another BLM employee found a humerus bone in the same location as the skull, but no further remains were found in the area.
"What are the odds?" said Detective Johnson, his question to the coincidental recovery of remains so close to the accident site. So with that continually lingering doubt, along with subsequent improvements in DNA extraction and forensic sciences since 1996, he and evidence technician Amanda Davis sent the recovered remains the University of North Texas Center for Human Identification (UNT) in June 2012.
Initial reports that September from UNT were not promising, Johnson explained, as the forensic evaluation was the skull was unlikely that of Tamosaitis, adding that "its eroded condition and absence of all soft tissue would likely require greater than two years in a riverine environment."
"I can understand part of their confusion. They underestimated the power of the rivers we have here in Idaho County," Johnson said. Mix in both their force with sand scouring, "and you'll have a lot of erosion."
In May 2015, UNT had successfully extracted DNA from the remains, and ICSO investigators located Tamosaitis' three adult children who donated DNA samples for comparison.
Last Wednesday, Dec. 22, Johnson received UNT report stating the genetic data obtained from the remains was consistent with data originating from the biological mother of the children of Tamosaitis.
According to the report: "These genetic data (autosomal STR's and mitochondrial DNA) are approximately 833 trillion times more likely to be observed under the scenario that the unidentified remains originated from the biological mother [of Patricia's children] as opposed to the unidentified remains originating from an unrelated individual from the Caucasian population…. The above reported statistical value provides very strong support for the declared biological relationship between the unidentified human remains and family references."
Notification of confirmation was a pleasant surprise for Patricia's family.
"I was elated it was her remains," Wahl said, who found out from Ed, who got off work early Christmas Eve and shared the news. "It gave some closure to the family," including Patricia's six brothers and two sisters who live in Indiana.
"My children took it pretty hard. Trying to talk to them, to tell them that it's a good thing, that was the hardest," Elliott said. Her daughter felt bad, noting that her memories of her grandmother were starting to fade after 21 years: "She was 15 then and very, very close with my mother."
"But we feel wonderful and elated," she continued. "The sheriff's department, all the trouble they went through once the remains were found and to get the DNA testing. It was amazing, and to find out it was a match it was like what are the chances?"
All three children noted their mother was a loving "people person" who was well-liked and had many friends in the Medical Lake community and at Fairchild. At the time of the accident, Patricia was "doing what she loved; she loved being outdoors," Ed said: fishing, golfing, camping, skiing; this was her second rafting trip. "She was just enjoying life."
In an interesting coincidence, Ed said he and his wife went to a local tavern this past weekend, "and we ended up talking to one of the guides who was there," he said. "So it was nice to hear what happened from him too."
"For all three of us," Elliott said, "there isn't a day that goes by that we don't think of her. She added she has missed her not having been around her children while they were growing up: 'In my eyes, she would have been a wonderful role model."
As far as Patricia's remains, the family is still in discussion on arrangements. At this time, they are considering cremation and providing ashes to family as they can. They expressed their gratefulness to ICSO and UNT for the work in confirming identity on these remains, and that Patricia can finally be brought home. Wahl also encouraged others in similar situations to "never give up hope; you never know what's possible these days."
"It's brought more peace to everybody," Wahl said. "We can't go back and redo things. If any mistakes were made during the rafting trip, that is all behind us, so we have to move forward and accept it for what it is. And you have your memories to go forward with."