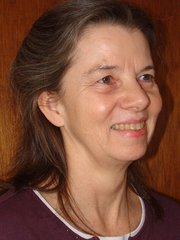 ELK CITY — The Valley Cats Snowmobile and ATV Club will be having their annual Hanby Saddle chili feed on Feb. 7 from noon to 2 p.m. Side dishes are welcome and be sure to bring your own drinks.
Oh! Oh! Last week's article about the VFW Auxiliary's Valentine Day dinner had a typo on the date. It was supposed to read the 14th, not the 4th, so please don't show up today. I did have the day right though – Saturday. Hope this doesn't cause any problems for anyone's plans or surprises. Sorry about that. Sign-up sheets are available at The Store, the VFW, Wilderness Eatery, Elk Creek Station, the Saloon, or call 842-2392.
Hey! Guess what? Today is "Thank a Mailman Day." Don't forget to thank them.
Meetings: Elk City Area Alliance on Feb. 9 at 7 p.m. at the Forest Service.

Birthdays: Alma Paisley
"Environmental battles are not between good guys and bad guys, but beliefs, and the real villain is ignorance." Alston Chase, 1995
History: CCC Camp on Red River: In this camp it was reported that there were no company-owned radios in camp and little opportunity for recreation due to its isolated location. The meals had not been very good until George Finkelman took over. Tents were in poor condition but it was thought they would last through the summer. The administration building, wash-showers and mess hall were frame construction. This camp originated at Camp Dix in July of 1938 and went through seven commanding officers, moved three times in three different districts.