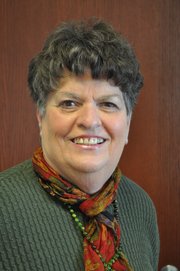 KOOSKIA/KAMIAH — Tahoe QRU's weekly community chat room is back beginning on Friday, Feb. 6, from 9 a.m. until noon at their facility on Leitch Creek. "Donut Fried-days" is open to the public to come and join the talk, games, coffee and donuts — great people and excellent donuts and goodies to go with a hot cup of coffee.
A Valentine's tea party is being hosted by the area's Widow Connection on Saturday, Feb. 7, from 10 a.m. until noon at the Creative Spirit Gift Shop meeting room at 411 Main Street in Kamiah for all our area widows. Seating is limited so RSVP is required. Call 935-7541, 926-0894 or 926-4908 for reservation or information.
The Wagon Road committee is kicking off the 2015 activities by having their first meeting, Saturday, Feb. 7, at the Grange Hall in Clearwater. The meeting is at 11 a.m. followed by a potluck lunch. The Wagon Road Museum will be open to the public during this time, from 11 a.m. to 1 p.m. New committee members are always welcome.
Members of the Clearwater Valley Roundup Association (CVRA) met on Sunday, Jan. 11, for the CVRA annual meeting. Elections were held for 2015 officers and directors. Results were as follows: Brian Paul, president; Steve Brown, vice president; Tanya Jacks, secretary; Lisa Jenner, treasurer; directors, Mike Stanton, Mike Paul and Ara Lycan; arena director, David Horan; advertising director, Roberta Paul; and show secretary, Jody Brown. There are vacancies for the positions of rodeo concessions director and rodeo parade director. Anyone interested in volunteering for concessions or parade director positions can contact Ruth Mohr at 926-7203. CVRA meetings are held on the second Wednesday of each month, 6 p.m., at the Kamiah rodeo grounds clubhouse.
What's Happening: Schedule a mammogram at the Kamiah Clinic, 935-2585. Mammograms are by appointment and are done the second Wednesday of each month. In Kooskia, recycle on Thursday, 3:30-5 p.m., Saturdays are still 10 a.m. to noon. The Recycle Center is located across the bridge where the old pole yard was. Be sure to separate items. Also on Thursday there is free lunch served at the Kamiah Community Presbyterian Church located on the corner of 7th and Hill Street in Kamiah, from 11 a.m. until 12:30 p.m. The Valley View Church of the Nazarene in Kamiah is hosting a Community Night every Wednesday. Meals will be served at 5:30 p.m. followed by activities in different age groups. Public is invited to attend. If you know or make news, give me a call.