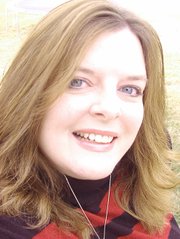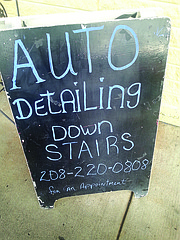 Taxpayers who want to file both their federal and state income tax returns online for free should visit the Idaho State Tax Commission website at tax.idaho.gov and click on the "Free individual income tax e-file" link (under the "Quick Picks" section). Electronic filing is a fast, easy way to file taxes and allows taxpayers to get a quicker refund than if they file by paper. It produces virtually error-free returns because the program does the math for filers. The Tax Commission partnered with the IRS and software developers to provide the free electronic filing service. For information, call the Tax Commission toll-free at (800) 972-7660.
•
Lewis-Clark Grangeville Outreach Center is in full swing with its enrichment classes under way.
ABCs of Good Gardening with Mike Mount as instructor is set for Monday, Feb. 23, 5:30 to 8 p.m., at Grangeville Elementary Middle School's community room. Cost is $25.
Keep Your Computer Healthy will be offered by Joe Rodriguez at the GEMS computer lab Feb. 26, 6 to 9 p.m. Cost is $30.
To sign up for classes contact coordinator Carla Nuxoll Wilkins at 983-2164 or e-mail cnwilkins@lcsc.edu.
•
The Bureau of Land Management (BLM) in Idaho recently announced its fire management program is seeking to hire veterans to join the BLM Idaho firefighting team. Veterans can apply for various firefighting positions, including firefighter type I, engineering equipment operator (dozer), ramp manager (air tanker base), materials handler (warehouse) and fire logistics dispatch. Once hired, the BLM will train the veterans in firefighting techniques and other associated skills, depending upon their positions.

Contact Eric Fransted, 373-3855, efranste@blm.gov. Visit www.id.blm.gov or go to www.usajobs.gov to apply for these positions.
•
Congrats to Prairie High School senior Tasha Gimmeson of Cottonwood on her senior project "Think Pink" volleyball match against Grangeville that raised $812. This was donated to St. Mary's Hospital for their breast cancer fund.
•
Kamiah Wellness Center, 125 Valley Drive, offers craniosacral therapy services. Conditions that may be helped by this include fatigue, headaches, migraines, emotional trauma, insomnia, head trauma, ADD/learning disorders, menstruation pain and newborn colic.
Call Sharon Dunlap at 935-7697 for a free consultation.
•
You may have read or heard some news about Radio Shacks closing down across the U.S. Robert Nida, owner of One Hour Photo/Radio Shack, wants area patrons to know his Grangeville Main Street store isn't going anywhere. It may not always have the Radio Shack franchise, but the store and its merchandise will continue.
•
J&J Sawmill's mobile services are available for your lumber needs. Call 983-3881 or 507-0292.
•
Carolyn Chandler of Slate Creek is a featured author in the February issue of Idaho Magazine. Her article is titled "The Quilt Trail" and is about barn quilts in Idaho County.
•
C.H. Farm and Ranch Supply, Inc., in Kamiah has all your farm and ranch needs. Stop by 504 No Kid Lane Monday through Saturday or call 935-7500.
•
The Grangeville Senior Fun Night February raffle is under way. Drawings are taking place each day at 10:40 a.m., announced live on KORT. These are also posted daily to the GHS Senior Fun Night Facebook page.
•
Average retail gasoline prices in Idaho have risen five cents per gallon in the past week, averaging $1.87 per gallon Feb. 8, according to GasBuddy.com.
•
Well, I might as well tell you because you are going to read about it anyway. In the records. Yep, I'm a common criminal. I got a speeding ticket Friday night. I won't go into the details of how I don't understand how I could have my cruise control set and how there were two cars ahead of me and one behind … I'm just planning to suck it up and pay my fine to be placed in the Idaho County coffers. Sigh.