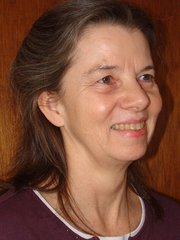 ELK CITY — Suzanne and Sonja would like to thank Karen Crosby, Chris Thompson, and Shanna Sherrer as well as everyone who attended the VFW Post fund-raising dinner. The community support is very much appreciated.
Had an interesting telephone conversation with Will Graves, co-author of the book, The Real Wolf. The U.S. is not the only country dealing with the wolves and he shared problems, especially in France and Finland where they, the wolves, also enjoy protected status. Of course, the book talks some about other countries and their dealings with wolves as well as the U.S., but is focused on this country. He is the author of a book called Wolves in Russia and had some interesting experiences and contacts there as well. He worked as a Russian linguist in Russia for the U.S. Air Force during the Korean War. He has developed a website to educate people about the wolf issue on an international basis. Check it out at http://wolfeducationinternational.com.
Don't forget, the Elk City VFW Ladies Auxiliary Valentine's Day steak dinner fund-raiser. As Karen Crosby states, "This annual event gives everyone an opportunity to get out during the winter, to visit with others they have not seen in a while." As we all are thinking, when is spring going to be here? Remember, it is this Saturday, Feb. 14, 5–7 p.m. at the VFW Post in Elk City. Again, to make your reservation, sign-up sheets are available at the store, the VFW, Wilderness Eatery, Elk Creek Station, the Saloon, or call 842-2392.
Dr. Jones will be at the Elk City Clinic on Friday, Feb. 27. Call 962-3267 for an appointment.
Holidays: Traditional Lincoln's birthday is on Feb. 12; did you know that there is a "Random Acts of Kindness" week? Well there is, and it starts Feb. 15. Let's everyone try to do some act of kindness for someone, not just next week but every week; no, every day!
Meetings: VFW Post and Auxiliary on Feb. 12; Idaho Food Bank on Feb. 17.
Birthdays: Dan Baldwin.