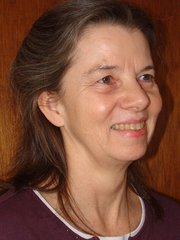 ELK CITY — Went down to Boise to attend a House committee hearing on HB51 designed to restore Idaho's small dredging industry. Last year, at a similar meeting, a retired scientist from EPA testified. He was all for dredging as the process helps clean up our rivers and streams and does not discharge toxins nor harm fish. Dredgers testified that when they stir up the bottom of the streams with their process, the fish swim around eating what is brought up. The turnout was smaller this year but some of the same/similar evidences were presented. It was voted out of committee to the House floor where its future is uncertain. Sure hope it passes.
Elk City resident, Jim Heckathorn, has written another book – this time on health and longevity. The book, How to Live Long and Like It, offers information on health and how to overcome many ailments. Jim hopes that the information in his book "will not only give readers a long life, but also a life they love." It is published by WestBow Press.
Dr. Jones will be at the Elk City Clinic on Friday, Feb. 27. Call 962-3267 for an appointment.
Meetings: Sew Help Me Quilters on Feb. 24.
Birthdays: Michael Wall, Judy George, Cocoa Anderson, Jessica Montgomery and Jill Mann.
History: CCC Camp on Red River (see photo): Apparently, at the camps, various educational programs were provided: arithmetic, auto mechanics, diesel engines, development of personality, English grammar, forestry, leadership, mental hygiene, photography, psychology, placer mining, highway safety, spelling, truck operation and woodworking. There was an average of nine lectures per month covering job training which included auto mechanics, blacksmithing, camp construction, dozer operations, office management, truck operations, truck trail construction. A first aid class met three times weekly. Safety lectures were presented twice a month.