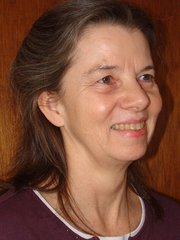 ELK CITY — The REACH Club and the school would like to thank all those who donated to the Tree of Giving this year. I'm sure everyone appreciates the time, effort, and money that go into this project. The kids had a great time opening their gifts at the school winter program. The looks on their faces as they met Mr. and Mrs. Santa and received their gift are priceless. Here are a couple – see photos.
Besides the heavy snowfall the weekend after Christmas and the past couple of days that made the roads around here hard to navigate (although the county boys are doing their best to keep up), not much is going on around here.
Meetings: Elk City Area Alliance on Jan. 12 at 7 p.m. at the Forest Service meeting room; VFW and Auxiliary on Jan. 8; EMT business meeting on Jan. 13.
Reminders: The GofundMe account for donations to help Marjorie Mendenhall on http://www.gofundme.com/hyyw2o.
Birthdays: Heather Enos, Dana Paisley, Joe Arellano, Beverly Farmer, Samuel Hickman and Jasper Thompson.
"During the course of administration, and in order to disturb it, the artillery of the press has been leveled against us, charged with whatsoever its licentiousness could devise or dare. These abuses of an institution so important to freedom and science are deeply to be regretted, inasmuch as they tend to lessen its usefulness and to sap its safety." —Thomas Jefferson, Second Inaugural Address, 1805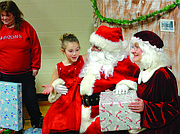 History: Brink and a Half Club, Inc.: The name was selected by Clarence Rieman. Vincent Cawthon explained that driving along the brink, as the road along the South Fork was very narrow, and you take away your side of the road, you're in the brink. The club promoted safety on this dangerous road and would come to the aid of other drivers going over the brink without charge.