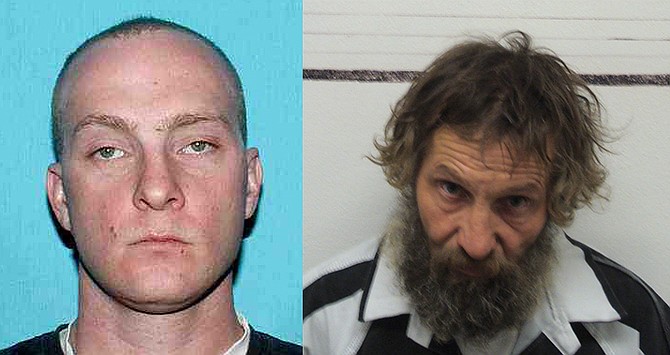 KAMIAH – A gunshot victim is in intensive care and the alleged shooter is in jail on felony charges related to the Sunday night incident.
As of press time Tuesday, Joshua B. Anderberg, 31, of Kamiah, is listed in serious condition at Harborview Medical Center in Seattle, suffering a gunshot wound to the abdomen.
Following his initial appearance Monday afternoon, Billy J. Ellenberg, 52, of Kamiah, was scheduled for a preliminary hearing next Wednesday Jan. 14, 2:30 p.m., before Magistrate Judge Jeff Payne. Ellenberg is being held in the Idaho County Jail with bail set at $50,000.
Ellenberg is charged with aggravated battery, and an enhancement of use of a deadly weapon in the commission of a felony resulting from a Jan. 4 incident at a Woodland residence during an alleged altercation between him and Anderberg.
"It was a dispute about some missing tools," according to Undersheriff Jim Gorges, Idaho County Sheriff's Office (ICSO), such as wrenches and sockets, that Ellenberg believed Anderberg had been taking for several weeks.
According to Gorges, Anderberg has been staying in a camper on Ellenberg's property for a few weeks. It was here Sunday evening where the pair is alleged to have gotten into an argument concerning the tools that turned physical, and Ellenberg is alleged to have shot Anderberg – standing in the camper's doorway — with a Ruger. 357 handgun. The bullet went into Anderberg's right abdomen and exited out the right shoulder.
Initially, ICSO Dispatch was contacted by Ellenberg's sister, Clara Ellenberg, that Anderberg was being detained on the property regarding the alleged tool theft, according to Gorges, and she then called back a few minutes later to report the shooting. ICSO Corporal Tom Remington and Deputy Keith Olsen responded to the incident, followed by investigators Gorges, Lt. Doug Ulmer and Detective Jerry Johnson.
"We did recover the weapon," Gorges said, from Clara, who lives in a residence on the property. Ellenberg was taken into custody without incident, reportedly making a statement to officers that he had shot Anderberg.
Anderberg was taken to Spokane and subsequently transferred by LifeFlight to Seattle.
Gorges clarified this incident was not connected to a series of arrests made on Dec. 16 at this property on 344 Woodland Road. During a warrant search concerning a stolen UTV, Ellenberg was cited for misdemeanor marijuana possession, and Anderberg was arrested on an outstanding Idaho County warrant for disturbing the peace.
Scene assistance was provided by Kamiah Ambulance and the Kamiah Marshal's Office.
Ellenberg has been assigned public defender Vicki Olds.