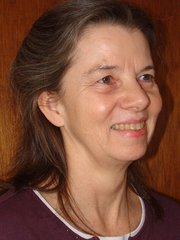 ELK CITY — Surprise your sweetheart with a night out on the town at the VFW Auxiliary sponsored Valentine Day dinner on Saturday, Feb. 4. On the menu is New York steak, baked potatoes, salad and the famous red velvet cake for dessert. The dinner is from 5- 7 p.m. with a cost of $15 per person. There will be door prizes, photo opportunities with that special one, flowers, and to top it all off, show off your talent with karaoke. Sign-up sheets are available at the store, the VFW, Wilderness Eatery, Elk Creek Station, the Saloon, or call 842-2392.
Meetings: Water and Sewer on Feb. 3.

Birthdays: Josie John Cox, Thom Parker and Trevor Wilson. Missed Joe Krzeminski's birthday last week!
History: CCC Camp on Red River was occupied for about five months each summer in 1935, 1936, 1937 and 1939. Their main jobs were road construction, improvement and maintenance as well as telephone line maintenance. There were 90 people staged there with four Army leaders along with four assistant Army leaders. They also included an ambulance driver in the mix. The company commander (in 1939) was George Finkelman, 1st Lt., Infantry, Reserves and the subordinate officer was Chas. H. Shuttlewhorth, 2nd Lt., Infantry, Reserves.