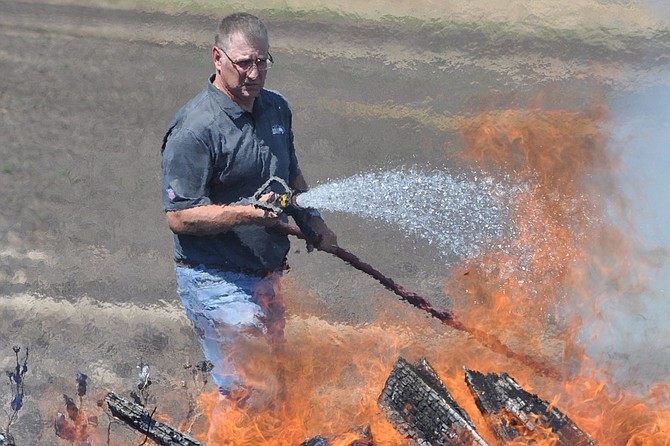 Photo by David Rauzi
GRFD firefighter Ron Funke hits a pile of flaming debris with water at a field blaze Wednesday morning, July 1, at the U.S. Highway 95 and Johnston Road intersection south of Grangeville.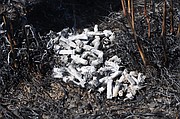 GRANGEVILLE — A small amount of acreage was burned in an apparent negligence-related grass fire at the intersection of U.S. Highway 95 and Johnston Road (south) Wednesday morning, July 1.
Initial scene investigation found a pile of smoldering cigarette butts lying along the roadside, atop some smoldering plastic. At this time, the fire is believed to have ignited the adjacent grass and spread into a private field, burning grass and piles of debris.
The call came in at 10:10 a.m. from a passerby, according to the Idaho County Sheriff's Office. Personnel with Grangeville Rural Fire Department responded with two engines, controlling the fire within five minutes.
ICSO and Idaho Transportation Department assisted with scene traffic control.