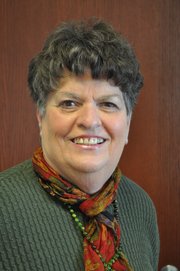 KOOSKIA/KAMIAH — Two of our local Food banks are planning a joint food drive on Tuesday, July 7. They will be held at Cloninger's Harvest Foods in Kamiah from 8 a.m. until 2 p.m., and Clearwater Valley Marketplace in Kooskia from 9 a.m. until 1 p.m. Bring your canned and dried food to either location and help those in our community who do not have enough to eat.
The Kamiah Community Library will welcome a search and rescue dog trainer for the first week of "Every Hero Has a Story" Summer Reading Program. He will be at the library July 8. Our libraries are great ways to learn new skills, including the computer, and keep our minds active. Books, tapes and reading programs will keep your children engaged through the summer and help give them a jump forward when school starts again in the fall. Visit this summer and feel free to offer to volunteer.
Everyone who lives in our part of the country is accustomed to seeing deer in or near the highways and roads. With the intense heat we have been having, deer are going for water much earlier in the day. Keep a sharp eye open, and don't be the victim of a deer incident.
What's Happening: Long Camp Saturday Farmers' Market and swap meet located on Highway 12 near mile marker 68, open 9 a.m. to 1 p.m. Bring your vegetables, Idaho Arts and Crafts, bakery treats, collectibles, and yard sale items. For information call Connie at 935-7922
Schedule a mammogram at the Kamiah Clinic, 935-2585. Mammograms are by appointment and are done the second Wednesday of each month.
In Kooskia, recycle on Thursday, 3:30-5 p.m., Saturdays are still 10 a.m. to noon. The Recycle Center is located across the bridge where the old pole yard was. Be sure to separate items.
The Valley View Church of the Nazarene in Kamiah is hosting a Community Night every Wednesday. Meals will be served at 5:30 p.m. followed by activities in different age groups. Public is invited to attend.
I am going to interject a personal note here. Rumors have it that I fell and broke my hip (I even got a call telling me I died), are not true. My husband Derril's sister and brother have been visiting us from out of state and my sister-in-law, Darlene Barrett, who is 85, fell and broke her hip. So if you hear I fell, not so. If you know or make news, give me a call.