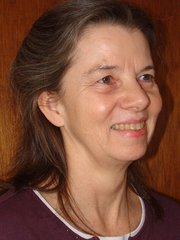 ELK CITY — Veterinarian, Kimberly Wolfrum, will be coming to Elk City on July 7. She will be available from 9 a.m. to noon and 12:30 p.m. to 6 p.m. Call to make an appointment at 553-9283.
Not sure how you all are going to spend the 4th of July, but be careful. The woods are a tinderbox and lack of logging has left them in very poor condition –- kind of like if you don't tend your garden it will die, in masse! Make it a fun and safe celebration. Thanks.
Dr. Secrest will be at the Elk City Clinic on July 14. Call St. Mary's clinic for an appointment.
For those of you who don't live here year around but know Curtis, his hangar burned and it is a total loss. I was able to save some things. Please give him a call of encouragement and pray for him.
The Friends of the Elk City Wagon Road are planning on doing some work on the old road and have scheduled a workday for July 13. If you can help, make plans.

Among the events planned in Clearwater will be a quilt show on July 17 at 4:30 p.m. in the IOOF hall. More event information will be forthcoming.
Meetings: Water and Sewer on July 7; American Legion on July 8; VFW on July 9.
Anniversaries: Dan and Penny Baldwin.
Birthdays: Becca Jones, Sarah Clemenhagen, Joyce Markee, and Donavyn Zamora.
Memorials: Cathy Morley and Iris Pitcher.
History: Gertrude Maxwell tells of a time when she, her mother, and grandfather (her mother's father) made a trip to the hot springs over a very torturous route, down steep grades, through boggy meadows, and across rickety bridges. I'll share the story through the next few weeks. This took place about 1911 when Gertrude was 6 or 7 years old. The route did not follow the present-day road.