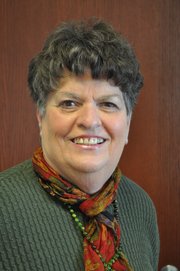 KOOSKIA/KAMIAH — Nezperce will have their Prairie Days this weekend. This is a fun event, very children friendly, parade and events for all the family. This has been an iconic event in this town for many years and one of the best little parades in our area.
Stites is also having their Stites Days celebration on July 11, at the Stites City Park.
Main Street Car Rally will be in Kamiah on July 14 with lots of classic cars on Main Street for your enjoyment. There will be approximately 75 old cars in the show, and a real good reason to go downtown and make you regret getting rid of your old car.
What's Happening: Clearwater Baptist Church located at 158 Main Street, in Clearwater, will have their bi-monthly luncheon on Wednesday, July 15, for those living in the Clearwater, Harpster, Stites area. They would appreciate a $5 donation for the meal, but you are invited to attend even if you are unable to make a donation. This is beginning to be one of the highlights of the social season in the area with great food, warm hospitality, great talk and entertainment. All ages are invited to attend and if you would like information or menu for the week call Bill Grady 926-7776. Meet a neighbor, find a friend.
Long Camp Saturday Farmers' Market and swap meet located on Highway 12 near mile marker 68, open 9 a.m. to 1 p.m. Bring your early vegetables, Idaho Arts and Crafts, bakery treats, collectibles and yard sale items. For more information call Connie at 935-7922.
Schedule a mammogram at the Kamiah Clinic, 935-2585. Mammograms are by appointment and are done the second Wednesday of each month.
In Kooskia, recycle on Thursday, 3:30-5 p.m., Saturdays are still 10 a.m. to noon. The Recycle Center is located across the bridge where the old pole yard was. Be sure to separate items.
The Valley View Church of the Nazarene in Kamiah is hosting a community night every Wednesday. Meals will be served at 5:30 p.m. followed by activities in different age groups. Public is invited to attend. If you know or make news, give me a call.
Kamiah and Kooskia Library have several summer programs for all ages. Both facilities have many things to help entertain your children this summer. Books, tapes, computer and reading programs will keep your children engaged through the summer and help give them a jump forward when school starts again in the fall. It is also a real good place to cool off and learn something at the same time. Visit this summer and feel free to offer to volunteer. If you know or make news give me a call.