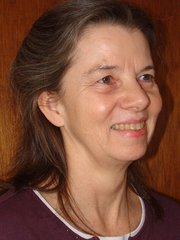 ELK CITY — The Elk City Volunteer Fire Department and the Elk City VFW Post and Auxiliary wish to thank all of you folks who attended the giant taco feed which benefits the fire department as well as the entire community. A total of $844 was raised and the entire amount goes to them. The fire folks are indebted to the auxiliary for putting on this event every year and, of course, to all who attend.
The VFW Auxiliary (busy ladies there) will be holding a benefit spaghetti feed on July 18, from 5-7 p.m. The proceeds will go to help in medical expenses for Carolyn Lovell who was injured in an ATV accident. There will be a dessert auction held throughout the evening so be sure to come prepared to bid on some of those delicious desserts that will be presented. Elk City is such a generous community when it comes to helping out in these types of instances. Come and help Carolyn in her recovery.
Stay tuned for upcoming events – Elk City Days and Dixie Days. I can't hardly believe it's the middle of July already!
Meetings: Food bank on July 21.