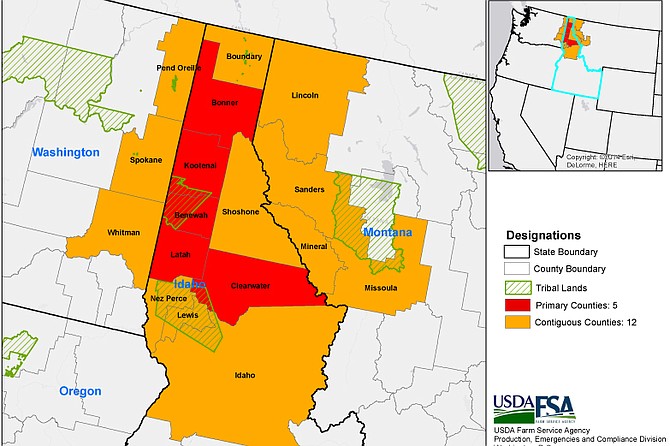 On Wednesday, the U.S. Department of Agriculture (USDA) designated Benewah, Bonner, Clearwater, Kootenai and Latah counties in Idaho as primary natural disaster areas due to damages and losses caused by a recent drought.
"At this point over 90% of Idaho Counties either carry a Primary Disaster Designation or recognition as a contiguous county, which makes them eligible for the same relief," USDA Idaho state executive director Mark Samson said. "Only Oneida, Franklin and Bear Lake do not have designations."
Farmers and ranchers in Boundary, Idaho, Lewis, Nez Perce and Shoshone counties in Idaho also qualify for natural disaster assistance because their counties are contiguous.