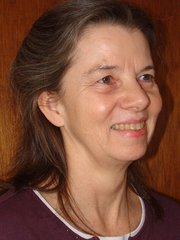 ELK CITY — The 104th Dixie Day's celebration is almost here so following is a schedule of the activities planned. 104 years! These kinds of celebrations take a lot of work -– to have had dedicated people each year for 104 years to plan and put on these special events is a testimony to those in this small community.
Saturday, Aug. 1, will start off with a baked food sale beginning at 9 a.m. The photo contest will be from 9 a.m. to 3 p.m., the winner of which is awarded "Bragging Rights." The categories are animals, still life, scenery/landscape and people.
Also, from 9 a.m. to 5 p.m. there will be vendor booths for artists, crafters and any organization that wishes to sell their wares. If interested, contact Toni or Dennis at 842-2438 or Kathy Johnson at 842-2377.
There will be family games from 11 a.m. to 1 p.m. to include a cake walk, egg toss, three-legged race, rolling pin toss, and horseshoe tournament.
From 1-3 p.m. there will be bingo at $2 per card or three cards for $5 donation.
The ducky derby starts at 1 p.m. followed by the tug-o-war and baseball game.
Food will be available starting at 1 p.m. including fish and chips, hamburgers and hot dogs.
The day of fun activity will be topped off with a street dance from 5 p.m. to midnight and will feature the band, Johnny and the Moondogs. Old-time country and rock-n-roll will be the musical fare. Bar food will be available in the community center from 5-10 p.m.
A raffle will be held with the prizes being a 50 caliber muzzleloader, quilt, handmade gourd vase, hand-made wood bowl and many more unique items. The raffle tickets are 20 for $20. For tickets or information, contact Dennis Edwards at 842-2438 or Kathy Johnson at 842-2377. All donations are tax deductible and they would appreciate help with paying the band.
Sunday, Aug. 2, from 9-11 a.m. there will be a benefit breakfast ($5 adults, $3 children 5-12 years, under 5 free). Sunday will also be the raffle drawing at 11 a.m.
Information on Elk City Days will be in next week's column.
Meetings: Sew Help Me Quilters.
Anniversaries: Pat and Wayne Phillips.
Birthdays: Joel Denham, Joshua Montgomery and Greg Harris.