Document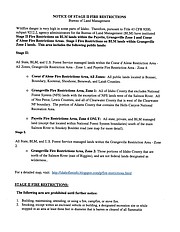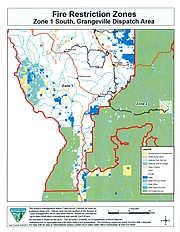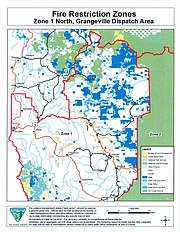 The coolest, wettest weather of the summer limited the growth of local wildfires, but last week's storms also brought much lightning to the Nez Perce-Clearwater National Forests.
Lightning from a thunderstorm last Thursday afternoon, July 23, sparked several wildfires. The largest, the Center Ridge Fire, located between the Salmon and Snake rivers, grew to 23 acres by Friday morning. Two initial attack teams totaling 42 personnel have been working the fire with air support since then, and it remains approximately 23 acres.
The storm brought cooler temperatures and heavy rain to some areas, stalling growth of three fires that were already burning in the Selway-Bitterroot Wilderness.
The storm could result in more starts, as trees hit by lightning smolder into flames in the coming days. Cooler weather during the weekend, with showers and thunderstorms persisting through Monday, deterred flare-ups, but forecasters anticipate higher temperatures later in the week.
Much of the Nez Perce-Clearwater National Forests will be under Stage I fire restrictions all day Wednesday, while parts continue to have Stage II restrictions. The Palouse Ranger District and the parts of the Salmon River Ranger District west of the Salmon River remain under Stage II restrictions.
Stage II fire restrictions severely limit the following acts on private, state and federal lands, roads and trails: campfires are banned, smoking is restricted, off-roading is prohibited, and certain kinds of work is allowed only from 1 a.m. through the noon hour.
Stage I fire restrictions allow campfires at designated recreation sites and do not limit off-roading, but does restrict smoking.
Details on these restrictions, including exemptions, are online.
[NOTE: This post has been corrected to accurately reflect the zone boundaries, and to include related documents.]