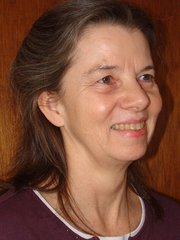 ELK CITY — Elk City Days is fast approaching. Hope you all can make it for the celebration. Don't quite know how long it's been going on, but I have photos of a horse race down Main Street when it was on July 4 back in 1917. Don't even know if it was called Elk City Days back them or an Independence Day celebration. I also have a photo of a drilling contest.

Anyway, looks like there will be fund-raisers as well as events. On Friday, Aug. 7, from 4-7 p.m., the fire department will have a food booth serving sausage with chili or sauerkraut, BBQ beef sandwiches, scones and soda. The Elk City Area Alliance will have its taco stand with all the fixings, tortilla chips and sodas.
Also on Friday, the kids' parade will start at the post office on Main Street with registration at 4:30 p.m. and the parade starting at 5 p.m. There will be a baseball game at 6 p.m. and a live band at the VFW hall starting at 9 p.m. (also on Saturday).
Saturday, Aug. 8, is full as usual, with the VFW auxiliary breakfast from 7-10:30 a.m. Sausage, scrambled eggs, pancakes and beverages – all you can eat – for a donation of $7 or more.
The ping-pong drop up at the airport at 9 a.m. is a must for the kids.
The grand parade will start at 11 a.m. with sign-up at 10:30 a.m. at the post office parking lot. This year's grand marshals' features the Elk City Volunteer Fire Department — just our way of saying thanks for all you do to help the community in times of disaster.
Of course, both the taco stand by the Elk City Area Alliance and the Fire Department's concession stands will be open from 9 a.m. to 6 p.m. An added choice of food will be hamburgers at the VFW Hall from noon until 6 p.m. For those of you with a sweet tooth or who need something sweet after a meal, be sure to go to the ice cream booth at Elk Creek Station.
Sluicing for Treasures sponsored by the VFW Auxiliary will start at noon as well as the sawdust dig which goes until 6 p.m.
Try a hand at the logging show sponsored by the American Legion. It starts at 1 p.m. with registration at 12:30 p.m. Entry fee is $5 per event with kids 12 and under free.
At 3 p.m. there will be an auction put on by the VFW Auxiliary at the VFW hall.
The fire department is raising money with a raffle so be sure to get your ticket before the drawing at 4 p.m. Grand prize is archery equipment.
Don't forget the famed chicken walk. Be sure to get your tickets and make that guess! Winner will be announced at 4:15 p.m. at the taco concession booth on Main Street.
Throughout the day, if you need first aid, it will be available at the Elk City clinic.
Be sure to stop in at the gift shop to view the historic displays and to see a working scale model of the stamp mill.
In other news, the VFW Auxiliary and Post would like to thank all of you who participated in, or donated to, the Carolyn Lovell spaghetti dinner fund-raiser. The dessert auction, as well as the spaghetti dinner, was a big success. Thank you all for being so generous! Seems like everyone had a good time! The dinner was followed by karaoke, fun and laughter. The money raised will be applied toward some of Carolyn's medical expenses. Everyone wishes her the best and pray for a rapid recovery. Again, thanks to all who helped to make this a success.
Meetings: Water and Sewer on Aug.4.
Anniversaries: Tom and Carol Moore.
Birthdays: Mark Wilson and Mark Coyne.
Memorials: Alice Olson.
History: Gertrude, her mom, and grandpa continued down the steep descent which widened out over the drainage area of Trail Creek. The road from there on to the Hot Springs was mostly on level ground but through boggy meadows. As they went through the open area they feared that they would get stuck in the mud. The meadow was the homestead of John Baston and as they crossed the meadow, John saw them coming and invited them to stop and visit awhile, "as most of the old-timers would have done." Gertrude's grandpa was still nervous about the steep descent and just wanted to get to their destination, about three miles away, so they thanked him kindly and continued on.