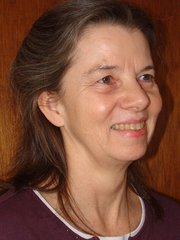 ELK CITY — Be sure to mark a new date on your calendar for VBS at the Baptist Church. It will be June 29 through July 3 this year instead of the dates previously announced. All you kids in town be sure to show up for this fun learning time.
The town of Elk City would like to thank Senator Crapo for making the trip up here. About two dozen people were in attendance at the meeting at the Forest Service. This reporter would have liked to have been there but we were out of town. From reports I received, he talked about TTP and NSA and its unrestricted snooping rights. He took questions concerning several topics including treatment of veterans. I know Senator Crapo's visits to about 200 towns in Idaho are greatly appreciated.
The VFW Ladies Auxiliary sends a big "thank you" to the community and visitors for your support of the poppy and flag distribution and the baked food sale during the traditional Memorial Day Bridge Ceremony. Your continuing contributions are always appreciated. Marlene and the other ladies send a special "thank you" to Bob Mackie who furnished the beautiful patriotic music before, during and following the ceremony.
Marlene sent the following request: "The VFW Post 8311 Ladies Auxiliary is requesting assistance in identifying the successful bidder for the iron art welcome sign that was sold at the Elk City Days Auxiliary Scholarship Auction in August, 2014. The item was a sample supplied by the designer, Aqua Jet, so bidders would know what they were buying. Across the top cut out of the iron it said "YOUR NAME." The buyer needs to return this to Aqua Jet and then will receive a custom made sign with their name on it. If anyone has information on this, contact Marlene George at 842-2804 or e-mail elkcreek2@gmail.com."
Well it's official. Despite our best efforts at preventing the destruction of our historical mining area on Crooked River, the Forest Service opted to proceed with their experiment in creating fish habitat. We attended the meeting in Kamiah with the acting forest supervisor to voice our objections and concerns, but to no avail. Subsequently, I had an interesting conversation with a fish biologist (not in this area) who said, among other things, that in some areas the rise and fall of the number of fish in that area is cyclic. Don't know if that's the case on our streams and creeks here. Also, she shared about a five-year study on fish spawning habitat. It turned out that fish will spawn where they want to, not necessarily where man decides he wants them to spawn or even where he prepares the "ideal" habitat for them to spawn! Go figure. I'll have to get a hold of that study.

Anniversaries: Earl and Jeanette Johnson, Jake and Lacey Chaffee, Gabriel and Rebekah McManus, and John and Teresa Enos.
Birthdays: Wayne Hasenoehrl, Katie Cox and Elizabeth Tow.