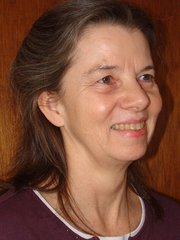 ELK CITY — Boy, is the VFW Auxiliary/Post busy! They are sponsoring the annual giant taco feed to benefit the Elk City Volunteer Fire Department. The all-you-can-eat affair will be June 13 from 5-7 p.m., in the VFW kitchen. There is a minimum donation of $7 per person but, of course, they are always willing to accept more! Come and support your local fire department.
Don't forget VBS at the Baptist Church, June 29 through July 3. All you kids in town be sure to show up for this fun learning time.
Meetings: Idaho Food Bank on June 16.
Anniversaries: Lee and Heather Enos.
Birthdays: Justin Anderson, Bethany Wall, Missy Osborn, Jessie Smith, Zach Mann.
History: Red River Hot Springs: In the summers of 1929 and 1930, Oma Maxwell, Gertrude's mother, cooked at the hot springs while Gertrude spent most of her time in the pool! Gertrude said she remembered that in about 1929, a piano tuner came up to the hot springs to tune the piano. The reason she remembered this is because when he opened it up, rats ran out of it. No wonder it needed tuning!