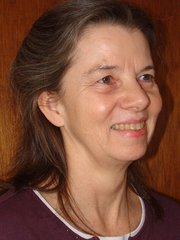 ELK CITY — We learned quite a bit in participating in the comment and objection process with the Forest Service in relation to the Crooked River "project." For instance, if we would have requested to become a consulting party we may have had a standing to do more to mitigate/perhaps stop the destruction of our cultural and historic mining area on the river. But we didn't know that one could become a consulting party let alone that you have to request to become one. These things have become so complicated and so much is buried in regulations, that the general public has no clue about the process and all the nuances. The final letter of decision states that, "Because no entity with standing as a consulting party objected to the MOA with SHPO, which outlines procedures for legally mitigating adverse effects to cultural resources, there is no reason to consider the MOA null and void. Based on my review of the FEIS, the DROD, and the content in the project file, I find that the issue does not require further discussion or instructions to the responsible official."

Don't forget VBS at the Baptist Church, June 29 through July 3.
Anniversaries: David and Stacy Phillips and Fred and Janna Denham.
Birthdays: Damon Pattan, Jake Chaffee, Eric Hake, Jim Lyke, Khristopher Sims, Karl Phillips, Wendy Paisley, Logan Mann.

History: Red River Hot Springs: Irad Meinert died in 1945 and was buried in Grangeville. Subsequent owners of the hot springs were: Bill Jacobs, 1933-1952; Earl and Mary George, 1952-1961, E.O. and Tempest Thompson, 1961-1965; Earl Huddleston, 1965-1970; Don and Maxine Chambers, 1970-1975; Roy and Josephine Adams, 1975-1979; Adkison Corp., 1979-1987.