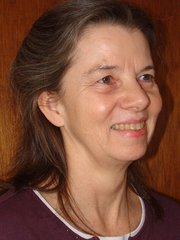 ELK CITY — The Elk City Wagon Road Celebration is in the planning stages and will take place July 18-19. I will keep you all updated as to the plans.
The July 4 celebration and auction are shaping up in Dixie. For information or to donate items, call Kathy Johnson at 842-2377.
June 29 through July 3 – this is a quiz. What happens on those days? VBS at the Baptist Church, of course! How many of you got an A on the test?
Meetings: Sew Help Me Quilters on June 30.

Anniversaries: Angus and Sarah Clemenhagen.
Birthdays: Brooke Phillips and Stan Denham.
History: I was looking at what cemetery records we have for the Elk City cemetery and it reads like a "who's who" of Elk City history. As I have researched through the past 20-plus years, I have been introduced to several of them through other histories or stories by the few "old-timers" who were/are here. The original cemetery is on the hill near or behind the school. When the school was built, remains were found. In one case at least, the funeral home in Grangeville was notified and they came up and took them to be buried out in the Grangeville cemetery. It is not known who it was as there were no records nor headstones left. Gertrude did tell me that she knew of a baby buried by a big rock that was there.