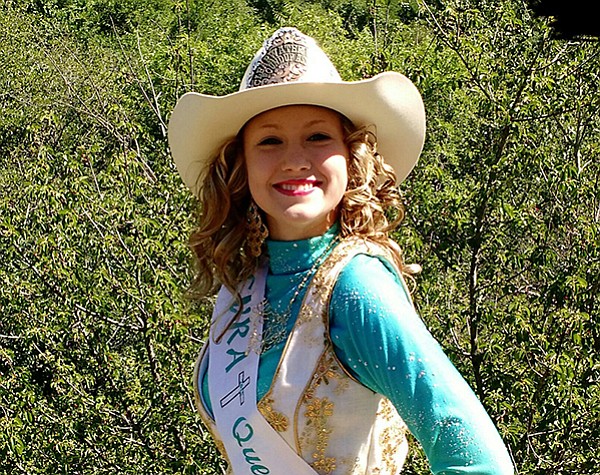 KAMIAH – It's time to don those boots and hat and head over to the Clearwater Valley Roundup Association (CVRA) Rodeo.
The event is set for this weekend, June 27 and 28, in Kamiah. Saturday will begin with the cowboy breakfast from 7-10 a.m. The Main Street parade starts at 2 p.m. and all are invited to participate. The rodeo will follow at 5 p.m. Following Saturday's rodeo live music and dancing with the Crawford Graham Band. Barbecue pork concessions and a beer garden will also be available.
Sunday the rodeo starts at 1 p.m.
"I would like to invite everyone to the 52nd Annual CVRA Rodeo this weekend," said queen Jade Dutcher Paul of Kooskia. "We have recently installed a new handicapped area so come on down to the 'biggest little rodeo in Idaho!'"
Paul is a sophomore at Clearwater Valley High School. She is the daughter of Bryan and Roberta Paul of Kooskia.
CVRA royalty tryouts for the coming year are set for June 26, 6 p.m., at the rodeo grounds. Contact Jade at 451-5227.