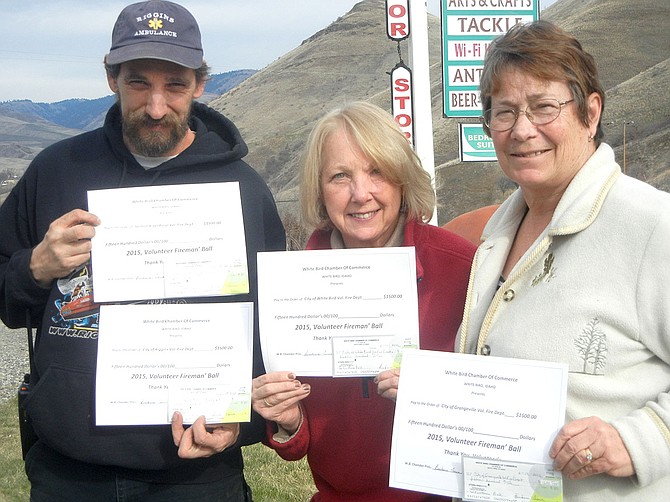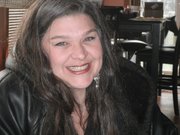 WHITE BIRD — The Fireman's Dance and Auction was a huge success. There was standing room only and everyone had a good time. They say you can't squeeze blood out of a turnip, but apparently you can squeeze money out of empty pockets, because we raised more than $6,000. When it was all said and done, the White Bird Chamber got to present a $1,500 check to each local fire department. That's just amazing. Everyone involved, those who organize, those who entertain, those who donate, all deserve a great big thank you. You are the people who make living in nowhere Idaho, a blessing.
Join in the exercise classes that are being offered on Mondays and Wednesdays from 2-3 p.m. at the Pleasant View Baptist Church. Fit and Fall Proof™ is offered to seniors and older adults and is sponsored by Public Health Idaho North Central District. Contact Char Hurt, 839-2261, or Pepi Whitehouse, 839-2866 for information.
The Salmon River Art Guild is having a second annual "March Miniature Madness Show and Sale," because last year's was such a great success. It will be at Hoot's on March 21, from 8 a.m. to 3 p.m. This is a members' only show, offering great art in sizes 11 x 14 or smaller. Everything will be selling for $50 or less! Come and enjoy the art and meet many of the guild artists who have been creating art along the river since 1964.
I guess the next event on the roster will be Joe Wilson's Saint Patty's Day pancake and sausage feed and the Pathfinders' four-wheeler Pittsburg run. Both events fall on March 22. You can go eat breakfast at the IOOF hall, and then head over to Pittsburg on your four-wheeler. Mark your calendars.
Canyon House will be having their 12th anniversary sale on March 21. Thank you to everyone who has supported our great little store. Come in for drink specials, great sale prices, new items and door prizes.
Cribbage two Saturdays ago brought in 16 players. Megan got first and Judy won second. Last Saturday there were 18 players. Rick got first and Christi got second. Join in next Saturday at the Silver Dollar at 2 p.m.
Happy birthday this week to: Toni Sickels, Courtney Stolberg, Sam Pearce, Peg Marek, Andrew Carlson, Ann Zumwalt, Jonathon Rhoades, Mick and his lovely daughters, Tressie and Treana Hanson, Shelby Franzen, and the fabulous Jeannie Fitch.