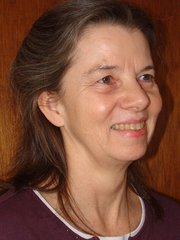 ELK CITY — As many of you know, the Elk City Area Alliance holds in trust various properties in Elk City including the airport, medical clinic, park and public restrooms, and community hall. These holdings have ongoing expenses so they have set up a fund-raising campaign on Amazon. Follow the link to set up your shopping so whenever you order through Amazon, a percentage will go to the Alliance: http://smile.amazon.com/ch/82-0474693. Spread the word to others you know who use Amazon and would be willing to support them. It would be greatly appreciated.
Just got the March issue of the American Legion magazine and there is a disturbing article about our military that everyone should read. For instance, according to Leon Panetta in 2011, we have "the smallest ground forces since 1940, the smallest number of ships since 1915, and the smallest Air Force in its history." If you don't know of someone who is a Legion member from which you can borrow their magazine, you can find an mp3 audio version at http://www.legion.org/magazine/226206/march-2015-12-truth-or-consequences-
Dr. Zigler from St. Mary's clinic will be up to Elk City on March 13 from 10-2:30. Call 962-3267 for an appointment.
Meetings: Elk City Area Alliance on the 9th at 7 PM at the Forest Service meeting room.
Birthdays: Amber Denham, Anne Smith, Dawltin Phillips, and Debi Harris.
History: CCC Camp on Red River: Salaries listed for technical personnel ranged from the caretaker who received $70 to the principal foreman who made $191.66. Other salaries were as follows: the Superintendent made $2600.00, a Sr. foreman made $2,000 and a Jr. Forman made $1680.