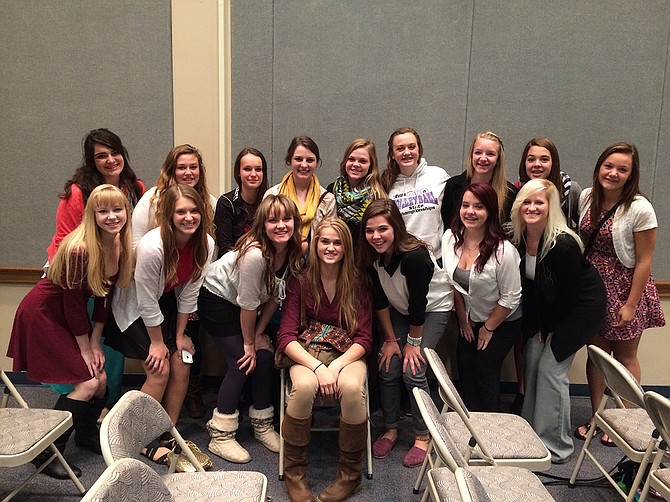 GRANGEVILLE — Several Grangeville High School students will be making their way to state competition for FCCLA in April.
The FCCLA (Family Career and Community Leaders of America) members recently participated in district competition in Lewiston.
Those who will go on to compete at the state level are senior Addie Lutz (GHS FCCLA president) in the Star Event Focus on Children with her Flamingo Fun Run project; juniors Courtney Cuffe and Madison Brown with the Star Event-Illustrative Talk with the Got Stress? Project; and Kortney Sims, Rachel Kelley, Hailey Uhlenkott, and McKenzie Kennedy with the Star Event-Parliamentary Procedures (Uhlenkott is a junior, the remainder are sophomores).
The group is advised by GHS family and consumer sciences teacher Kimberly Capp. The state competition is set for Boise April 8-11.
FCCLA is a nonprofit national career and technical student organization for young men and women in family and consumer sciences education in public and private school through grade 12. It has been in existence since 1945. More than 200,000 members in more than 5,500 chapters are active in a network of associations in 50 states, including the Virgin Islands and Puerto Rico.