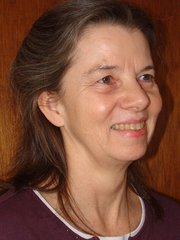 Important notice concerning the Crooked River Rehabilitation project: The draft EIS has been published and the 45-day window comment period has started. The notice was published in the Feb. 25 edition of the Lewiston Tribune. That makes the comments due by April 11. Get your comments in by then.

Do you want to see an historic mining area destroyed for the sake of a bull trout that supposedly is genetically the same as those from the mouth of the Columbia River? Fish were planted in Crooked River starting in 1925. Not sure how accurate and careful the agencies, state and federal, were back then in the collecting and recording of the smolt/fry species to claim they were natural. Through the years the smolt/fry came from various hatcheries including Grangeville, Hagerman, Eagle, McCall, Lewiston Dam, Sweetwater Eye Station, Ennis National, Abernathey, Kamiah, U.S. Cascade, Red River Hatching Channel, Rapid River, U.S. Dworshak, Sawtooth, Nampa, Crooked River Satellite, U.S. Kooskia, and Clearwater. The work would take six years and make that whole two-mile area a wetland.
Another opportunity to help the Elk City Area Alliance: This time, through your purchases from Schwan's. The campaign started on March 2, and you can go to: https://www.schwans-cares.com/c/18465 to purchase gift certificates. Go to the fund-raiser page URL: https://www.schwans-cares.com/f/45746 when you buy products for a percentage to go to help out the Elk City Area Alliance.
Dr. Sigler from St. Mary's clinic will be in Elk City on March 13 from 10 a.m. to 2:30 p.m. Call 962-3267 for an appointment.
Meetings: Idaho Food Bank on March 17.
Birthdays: Lacey Chaffee, John Markee, Tom Moore, Devin Pattan.
History: CCC Camp on Red River: Even a menu lists the costs of food products in the report. Dry apples were $.08 for 5 lbs.; fresh milk was $.05 for 80-1/2 pint cartons; coffee was $.09 for 8 lbs.; butter was $.23 for 4 lbs.; potatoes were $.02 for 100 lbs.; mutton stew was $.09 for 10 lbs.; halibut was $.12 for 39 lbs.; eggs were $.23 for 10 dozen; bologna was $.15 for 18 lbs.; 6 cans of pineapple were $.16; pork loin was 53 lbs. for $.16.