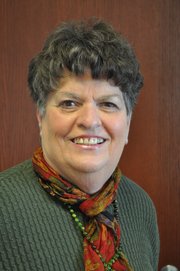 KOOSKIA / KAMIAH — The Old Opera House Theater in Kooskia will be hosting the Horse Crazy Cowgirl Band on March 21 at 7:30 p.m. Much of the music is original compositions and they will also be playing and singing many of the classics. This band is the 2014 Western Music Association's, Best of the Best Harmony Award. Tickets are available at Graves Nursery and Thrift for $12 each.
Coming in April is the first of the semi-annual book sale at the Kooskia Library. They are in need of books and would appreciate your donations, which can be dropped off during library business hours. No magazines or encyclopedias, but most other books are acceptable, as well as cash donations. Call Dawn Stryhaus at 926-4302.
The Kamiah Community Partners Coalition (KCPC) will meet at noon on Thursday, March 12, at the Kamiah Welcome Center on Main Street in Kamiah. Anyone interested in learning how a local KCPC partner is improving the Kamiah community in a positive and constructive way by use of prescription drug and pain contracts is invited to attend. A lunch of soup and salad will be provided. Contact Chere Souther, 935-7647.
If you are looking for a cause to wrap your energy around, I have a really good one for you. Kick Butts Day, is March 18. This the day that has been set aside to protest, stand up and speak out about kids and tobacco, one of the fastest spreading, and one of the most deadly drugs in this country. Many of today's youth will die early due to tobacco use. I quit more than 35 years ago and will guarantee you that it is a whole lot harder to quit then it is to start.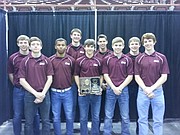 What's Happening: Clearwater Baptist Church located at 158 Main Street, in Clearwater, will have their bi-monthly luncheon for those living in the Clearwater, Harpster, Stites area. The luncheon is set for Wednesday, March 18, at noon at the Clearwater Baptist Church. They would appreciate a $5 donation for the meal, but you are invited to attend even if you are unable to make a donation. All ages are invited to attend. Meet a neighbor, find a friend. Schedule a mammogram at the Kamiah Clinic, 935-2585. Mammograms are by appointment and are done the second Wednesday of each month. In Kooskia, recycle on Thursday, from 3:30-5 p.m., Saturdays are still from 10 a.m. to noon. The Recycle Center is located across the bridge where the old pole yard was. Be sure to separate items. Also on Thursday there is free lunch served at the Kamiah Community Presbyterian Church located on the corner of 7th and Hill Street in Kamiah, from 11 a.m. until 12:30 p.m. The Valley View Church of the Nazarene in Kamiah is hosting a Community Night every Wednesday. Meals will be served at 5:30 p.m. followed by activities in different age groups. Public is invited to attend.