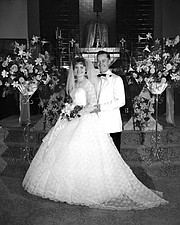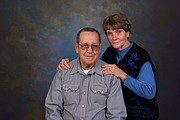 Tom and Gladys Schwartz will celebrate their 50th anniversary with an open house on Sunday, March 22, from 1-4 p.m. at Assumption Parish Hall in Ferdinand.
Tom Schwartz married Gladys Sonnen April 24, 1965, in Greencreek at St. Anthony's church. They continued to live on the Prairie and made their home in Ferdinand.
Tom spent 20 years in the banking business and then went into ranching, which he continues to stay actively involved in today.
Gladys retired from St. Mary's Hospital after 25 years and along with Tom, she stays active and involved in the cattle operation and gardening.
Their children and grandchildren are hosting the celebration and everyone is invited. The family request no gifts.