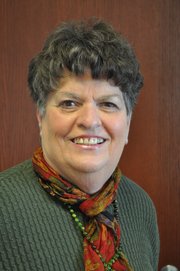 KOOSKIA/KAMIAH — You are all invited to a birthday party on Saturday, March 28, from 9 a.m. until 3 p.m. The Kooskia Kiosk is turning 20 years old and you will not need to bring a gift, just bring a rake, hoe, gloves, hammer, or just about any yard-cleaning equipment you might have, and join the party to do an annual clean-up fix-up on the much-used facility. Many of the visitors to our area stop at the Kiosk to pick up brochures and information or just take a much needed break after that long trip from Montana. Come join the fun, help make it a great place to stop. The more hands, the faster it will go and the less work everyone has to do and you will feel real good about helping your community. For information call Joy Lee at 926-4223 or Cindy Lane at 983-3875, see you there!
Get your shopping bags ready! The Flea/Farmers' Market at Long Camp RV Park is scheduled to open April 25, exactly 31 days from now; mark your calendar, clean your garage and closets, and make ready for summer.
What's Happening: Kiosk cleanup in Kooskia, Saturday 9 a.m. until 3 p.m., bring a hoe, rake and a friend. Clearwater Baptist Church located at 158 Main Street, in Clearwater, will have their bi-monthly luncheon for those living in the Clearwater, Harpster, Stites area. They would appreciate a $5 donation for the meal, but you are invited to attend even if you are unable to make a donation. All ages are invited to attend — always good food and great conversation. Meet a neighbor, find a friend. Tahoe QRU weekly Fried Donut Friday, this Friday from 9 a.m. until noon, great group and awesome donuts, and all this fun ends the end of April. Kamiah VFW Bingo at their facility in Kamiah next door to Loving Hands Resale, fun begins at 6:30 p.m. Schedule a mammogram at the Kamiah Clinic, 935-2585. Mammograms are by appointment and are done the second Wednesday of each month. In Kooskia, recycle on Thursday, 3:30-5 p.m., Saturdays are still 10 a.m. to noon. The Recycle Center is located across the bridge where the old pole yard was. Be sure to separate items. Also on Thursday there is free lunch served at the Kamiah Community Presbyterian Church located on the corner of 7th and Hill Street in Kamiah, from 11 a.m. until 12:30 p.m. The Valley View Church of the Nazarene in Kamiah is hosting a Community Night every Wednesday. Meals will be served at 5:30 p.m. followed by activities in different age groups. Public is invited to attend. If you know or make news, give me a call.