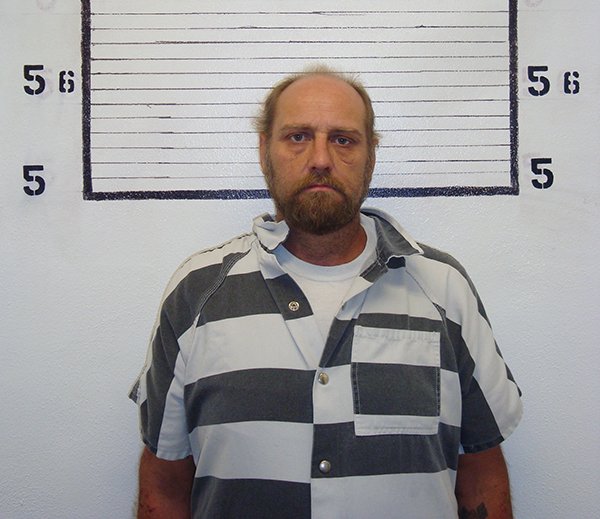 GRANGEVILLE – The suspect in last year's murder of a Kooskia man has been declared mentally incompetent, delaying trial in the case into mid-year.
Determined as "dangerously mentally ill," according to court documents, Jason A. Godwin, 49, was committed Monday, March 2, to the Idaho Department of Correction Secure Medical Facility in Boise for up to 90 days. During this time, Godwin is undergoing treatment and being evaluated as to whether he will be mentally fit to assist in his defense and proceed to trial, or recommended for a further 180-day commitment.
Idaho County Prosecutor Kirk MacGregor said he anticipates Godwin should respond to treatment and counseling, and he expects a month or two delay that will put the trial into summer.
Godwin was originally set for trial this week, charged with second-degree murder in the June 9, 2014, shooting death of Kyle A. Anderson. According to court records and testimony, Godwin allegedly shot Anderson, 41, in the neck outside the victim's RV parked off Toll Road, reportedly over a firearm the victim had allegedly stolen.
A second man alleged to have involvement in the incident, Ernest Ruiz III, 36, of Eugene, Ore., charged with felony unlawful possession of a firearm, is set for an April 6 status conference hearing.
Godwin's commitment was requested by his attorney, Victoria Olds, following a series of threatening and violent incidents he committed while in custody at the Idaho County Jail, behaviors indicating he is becoming "more and more depressed, upset and anxious."
According to court records, on Jan. 4, Godwin was overheard making threatening statements about jail staff to another inmate; and on Feb. 2, during a visit with Olds he was observed making a "punching gesture and a hand-clenched fist strangle gesture," along with other actions that deputies – monitoring the meeting on closed-circuit TV — perceived as a potential threat to his attorney. Less than three hours later that same day, Godwin attempted to hang himself.
A Feb. 25 report by James R. Phillips, Ph.D., stated Godwin "does not have the ability to understand the proceedings against him and assist in his defense and is incompetent to proceed to trial at this time." MacGregor agreed with the defense motion for committing Godwin, however, with the recommendation that due to the potential danger he be placed in the secure medical facility.