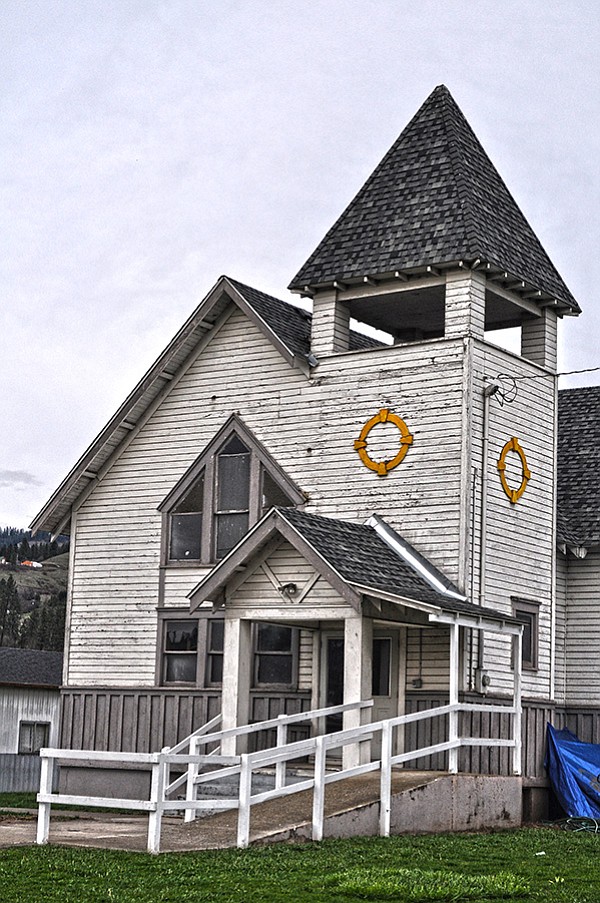 Spaghetti feed, Bingo are May 16
KOOSKIA — A spaghetti feed and Bingo dinner will be held Saturday, May 16, at the Kooskia Community Center. Dinner is 5-7 p.m., followed by Bingo, 7-9 p.m.
Dinner donation is $7 for adults, $5 for children 11 and younger, and 2 and younger attend free. Desserts will also be available for a donation.
This is a fund-raiser for Valley Bible Church's Relay for Life team with all proceeds going to the American Cancer Society. Call Teresa at 935-5030; leave a message.
Camp offered for local kids
DEER CREEK, WA – Who doesn't love camping by the lake?
Idaho County boys and girls ages 8 through 12 from income-qualifying families are invited to spend a week at Camp Gifford, July 20-July 24. A $25 non-refundable fee is required of all eligible families; however, scholarships may be available. Transportation is provided to this camp which is 40 minutes north of Spokane.
Children will have the opportunity to swim, fish, do crafts, boat, play sports, stay in cabins and have campfires. Camp Gifford is sponsored by The Salvation Army. A family of four can make $3,554 per month and qualify for the camp.
Contact Heather McFrederick at Community Action Partnership in Grangeville at 983-0437; h.mcfrederick@cap4action.org.
Camp to be held July 15-19
GRANGEVILLE — Miracle Mountain Camp is July 15-19 and located north of Fish Creek. It is a faith-based camp that focuses on kids ages 8-12. Activities include crafts, chapel services, games, hiking and team building. Applications are available from directors Dave and Tami Sherman at twsherm@gmail.com or Joyce Wikoff at 983-1047. The camp is sponsored by Grangeville Gospel Tabernacle. Applications are due with a $120 fee by June 1.
PVBC men's breakfast is Saturday
WHITE BIRD — Pleasant View Baptist Church will serve men's breakfast Saturday, May 9, 7 a.m., in the Fellowship Hall. All men are welcome and there is no fee.
National Day of Prayer is May 7
GRANGEVILLE – The community is invited to meet at noon Thursday, May 7, in front of the Idaho County Courthouse, for prayer and reflection.
Grangeville Church of the Nazarene sets events, activities GRANGEVILLE – Grangeville Church of the Nazarene will be host to a women's ministry potato bar this Thursday, May 7, 5:30 p.m., at the church. A men's breakfast is also held at the church, with a special guest speaker, the first Saturday of each month.
The church will be home to a preschool and kindergarten starting in the fall. For details contact Kristin Hauger.
Vacation Bible School will be held at the church June 8-11, 9 to 11:30 a.m. each day.
A Cristo Vive yard sale will also be held at the church Saturday, May 16, 8:30 a.m. to 3 p.m.
The church is located at 515 WN 2nd Street. Call 983-0552; go to www.grangevillenazarene.org.