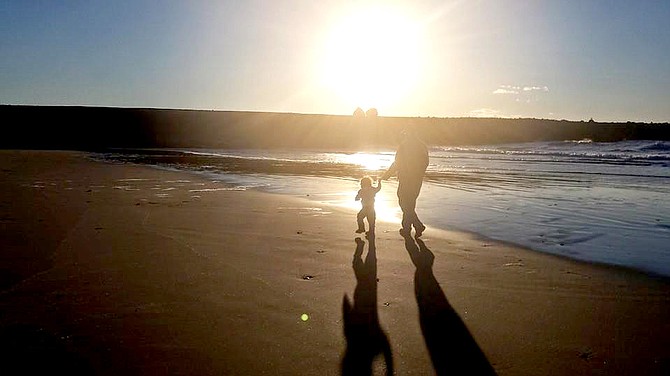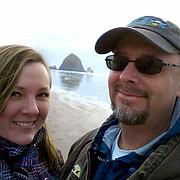 Foster parents needed in Idaho County
Foster homes are in demand — especially in Idaho County, according to Heather Johnson, LSW North Hub Recruitment Coordinator for foster parents.
"Finding foster parents in outlying areas is a challenge. Foster care provides a temporary home until a child can be safely reunited with his or her family," Johnson explained. "With more than 1,200 Idaho children in foster care due to abuse, neglect or family crisis, there is a constant need for foster and/or adoptive parents across the state. We need a variety of families to meet the various needs of children in foster care, this includes families who are willing to take sibling groups, older youth, and children with special needs."
Johnson said currently there are 18 children in foster care from Idaho County and only one licensed foster home, resulting in children being placed outside their county, disconnected from their schools, community, and friends.
"This is devastating for children. Can you imagine being removed from your family and further separated from your school, community, and/or a supportive teacher, counselor, peer, or neighbor. Everything that is familiar to that child is gone," Johnson emphasized.
She said foster parents come in all shapes and sizes: two-parent homes, single parents, same-sex couples, and families who have never parented, and from all socioeconomic, religious, ethnic and racial backgrounds. Foster parents must be 21 years old, have sufficient income to support the household, have a clear background check and be in good physical and mental health. There is no maximum age for foster care or adoption. Any additional individuals 18 and older residing in your home must also clear a background check. Foster parents must also complete a home study and foster care training.
For more information regarding foster/adoptive parenting call Idaho CareLine at 2-1-1, visit the Idaho Child Welfare Research and Training Center at: http://www.icwrtc.org/ or www.FosterCare.dhw.idaho.gov. Contact Johnson at 676-1186 or e-mail hjohns14@ewu.edu. To further support foster families and children in foster care, contact Katie Stinson, One Church One Child AmeriCorps VISTA at 799-4363 or StinsonM@dhw.idaho.gov
GRANGEVILLE — For Jeff and Becky Hosman, parenthood hasn't come quite how they initially imagined it.
"I just thought we'd have kids – that was the plan," shrugged Becky.
However, infertility problems and two miscarriages left the couple questioning their best-laid plans.
"Along the way, we found there was a need for foster care parents in Idaho County, we decided instead of waiting to be parents – having children or eventually adopting – we would be parents," she explained.
Starting in December 2013, a rigorous process of meetings, training, paperwork and home visits followed as the Hosmans went through the state system to become licensed foster parents.
At first, they offered respite care to another foster family in the area. Six months ago, they got the call to foster two young boys.
"We were thrown into it," laughed Becky. Married for two years now, the Hosmans were suddenly a house of four. They parent the children 24-7, all while working through a maze of biological parental visits, Health and Welfare and doctor appointments, and maintaining their regular lives of work, church and other activities.
"At first the sleep deprivation was probably the most difficult thing," said Becky. She is a part-time librarian at Grangeville Centennial Library and Jeff works for the Forest Service and volunteers as an EMT.
The state of Idaho Department of Health and Welfare works on reconciliation and reuniting with biological parents and families. However, they have decided they would like to adopt through foster care and are currently working with an agency, A New Beginning Adoption Agency, Inc., out of Boise to this end.
"There are many, many children who need loving forever homes," she said. "We want to provide a home for one or two of those children."
The Hosmans know the adoption process can be strenuous as well as expensive. To help keep family, friends and others up-to-date, Becky has started penning a blog, thehosmanadoptionadventure.blogspot.com. In addition, they have set up a GoFundMe.com account under "Hosman Adoption Adventure."
"At first, Jeff was really reluctant to do the GoFundMe – but then he saw a story on a guy with an account trying to help him get to a bachelor's party and he said, 'If he can do this for something so minimal, we can do this for something so important,'" Becky recalled.
The couple urge others to become foster parents – even simply for respite care to give full-timers a break.
Becky gives the local Health and Welfare workers kudos for the difficult jobs they have.
"They have been wonderful to work with and to answer all the questions," she said. Some financial compensation is available and there is also help with food and other needs the children have.
"I have a peer mentor I can call and I have also relied on other moms around me for advice," Becky said. "Jeff has been such a great dad, too. In addition, the community has rallied around and helped with toys and clothes. Our families have also been terrific support – even though they don't live here, we have traveled with the children to see them."
Becky spends time documenting the childrens' activities through words and pictures so she can share what is missed with their biological parents.
"I love what we are going through with them, but, at the same time, it breaks my heart because their mom and dad are missing these moments," she said.
As they journey into the adoption process, they will continue to foster, even though they know one day they will have to say goodbye to the children they have come to love.
"We're already parents – and we'll continue to love on these boys as long as they need us, however long that is," Becky said.