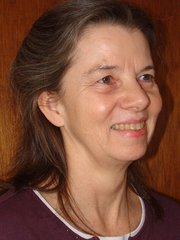 ELK CITY — The annual Hiking for Healthy Hooters will take place Thursday, May 14, at 1 p.m. at the Forest Service for the one-mile hike. Anyone who wishes to hike and support several great programs is asked to donate $5. All the kids in town will be there and Becky Hays, the team leader, provides shirts for the kids. The hike supports three programs: Susan G. Komen Race for the Cure, Relay for Life, and a local Idaho cancer support group based in Boise, but benefiting all of Idaho.
Memorial Day celebration in Elk City and in Dixie will be on Sunday, May 23. In Elk City it will be at 1 p.m. at the bridge and in Dixie it will take place at 10:30 a.m. followed by a potluck.
Preparations are being made by the Baptist Church for Vacation Bible School, June 15-19. Watch this column for details in the coming weeks.
Dr. Jared Pikus will be at the clinic in Elk City on May 15 from 10 a.m. to about 2 p.m. Call the Cottonwood Clinic for an appointment at 962-3267.
"Your love of liberty — your respect for the laws — your habits of industry — and your practice of the moral and religious obligations, are the strongest claims to national and individual happiness." —George Washington, letter to the Residents of Boston, 1789
Meetings: American Legion on May 13; VFW on May 14; Idaho Food Bank on May 19.
Birthdays: Mark Thorton, John Enos, Sara Phillips, Shala Rowan, Spencer Paisley, Walt Phillips, Nancy Leighton and Amiya Wagenmann.
History: The following several weeks will be information and photos regarding Red River Hot Springs taken from many sources. Sometime before 1892, someone, possibly Dr. McCally, built a cabin the "Indian's steam mud hole." Oscar Maxwell told his daughter, Gertrude, that it was there when he came to the area in 1892. In 1895, Irad and Emma Meinert came there with a man named Jack Anderson who had heard about the springs from someone named Vick. They found it by the steam rising from it in the morning. Accompanying photo taken in the 1930s.